Partly cloudy skies overnight will permit temperatures to fall back to near 30 degrees.
With the last day of February in the books, meteorological winter has concluded. This winter tied the record for warmest winter both inland and at the shoreline.
Tomorrow isn't as mild, though it's still above the average for March 1. Highs will be in the 40s with increasing clouds ahead of evening showers and sleet in the hills.
A period of steady rain is possible early Wednesday morning, but the trend will be improvement after daybreak.
Temperatures will be in the 50s on Wednesday with some sunshine and wind in the afternoon.
The story for late week will be unseasonably chilly air with the threat for some snow.
Highs will struggle to the freezing mark on Thursday under lots of sunshine.
A storm passes by offshore on Friday, but it's too soon to totally write it off. Temperatures will barely crack freezing.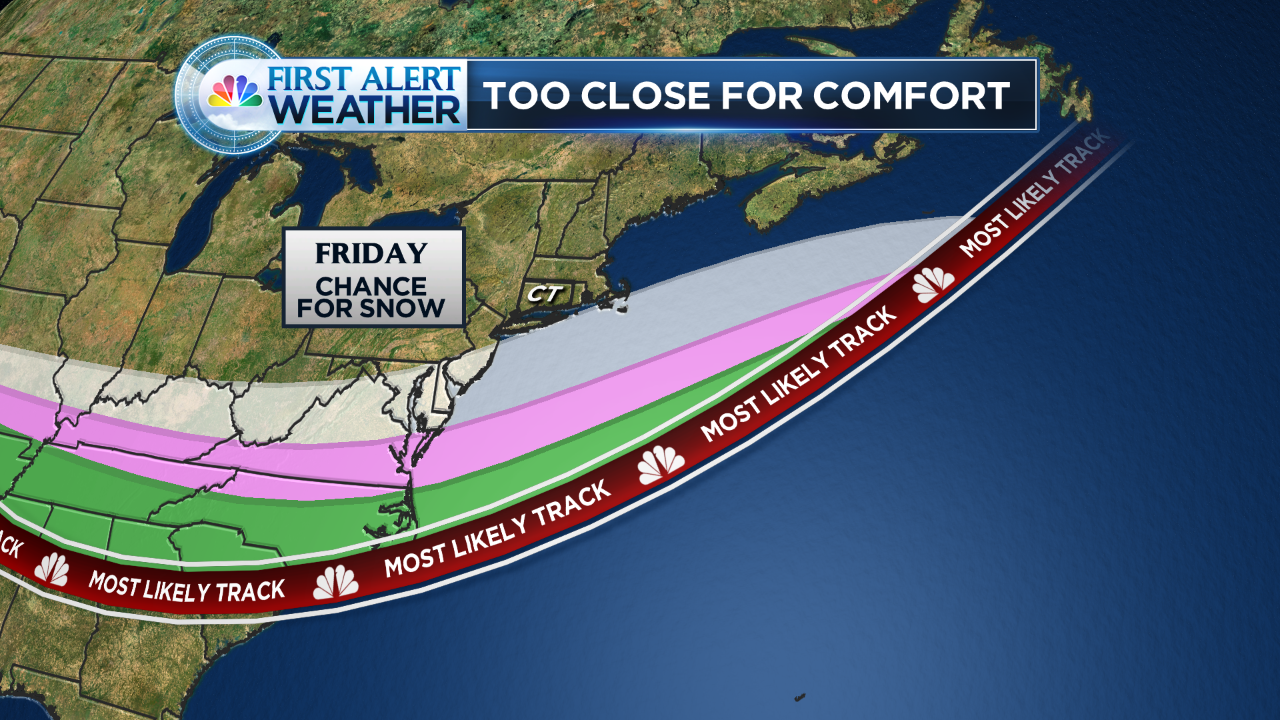 Right now, the forecast calls for a chance of snow. Should the storm track closer, there would be a threat for accumulating snow.
The weekend looks pretty good with a blend of clouds and sunshine and highs near 40 degrees. There can be some light snow on Sunday.
A major warm-up is expected late next week. Click here for more.