Yesterday's rain was awesome. A much needed and steady soaking that dropped anywhere between 2/3" and 2 1/2" of rain across Connecticut. As expected the heaviest rain set up just inland from Long Island Sound where a narrow band of rain around or just over 2 inches occured.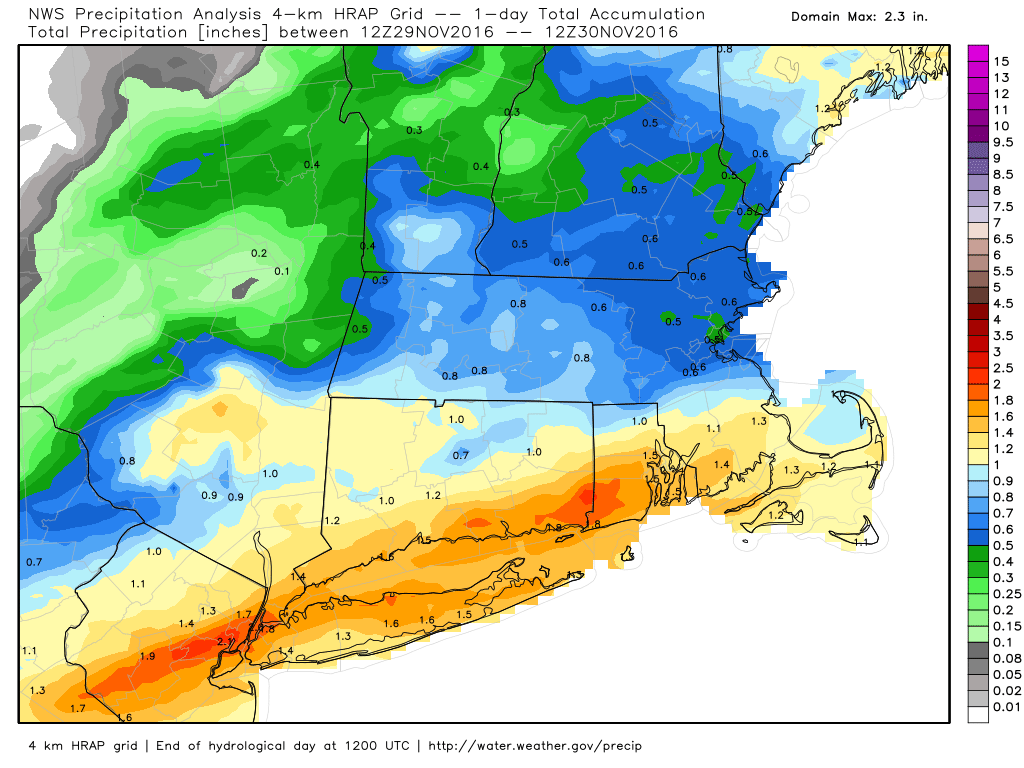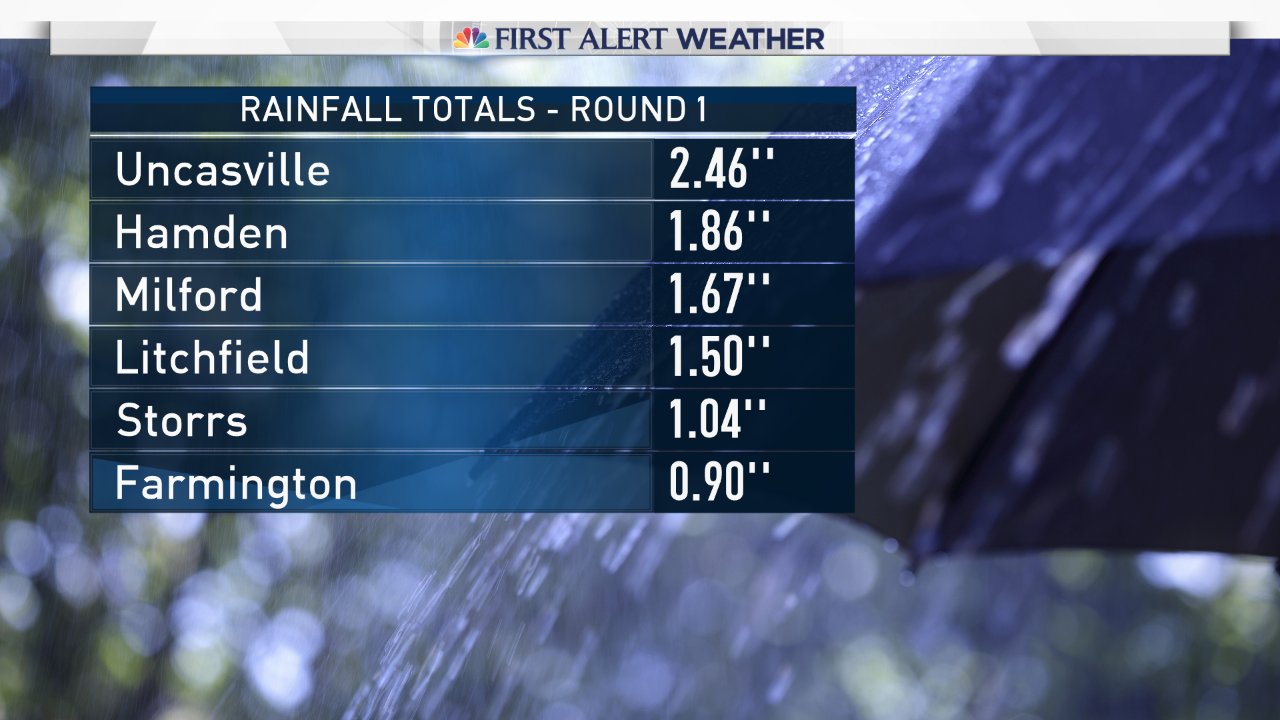 The setup for today's rain isn't too dissimilar from yesterday. An upper level disturbance swinging around a large cut-off low to our west will force a surface low to develop near Southern New England. A strong low level jet will transport moisture north and promote strong long level convergence (resulting in rising air) across Connecticut.
Our models show an additional inch of rainfall is very likely - with pockets of up to 2 inches possible in some locations. This plume diagram of the NCAR ensembles (which I am a huge fan of) shows a range of possible rainfall totals for Windsor Locks - 1.5" of rain for the mean isn't bad!

It appears that the rain will come in two waves. The first wave will be this afternoon and evening with a warm front over Long Island Sound and a surge in the aforementioned Low Level Jet. This should be a soaking for the evening commute in some areas. You can see the enhanced reflectivity/precip rates on the HRRR model just north of that front valid at 5 p.m. today.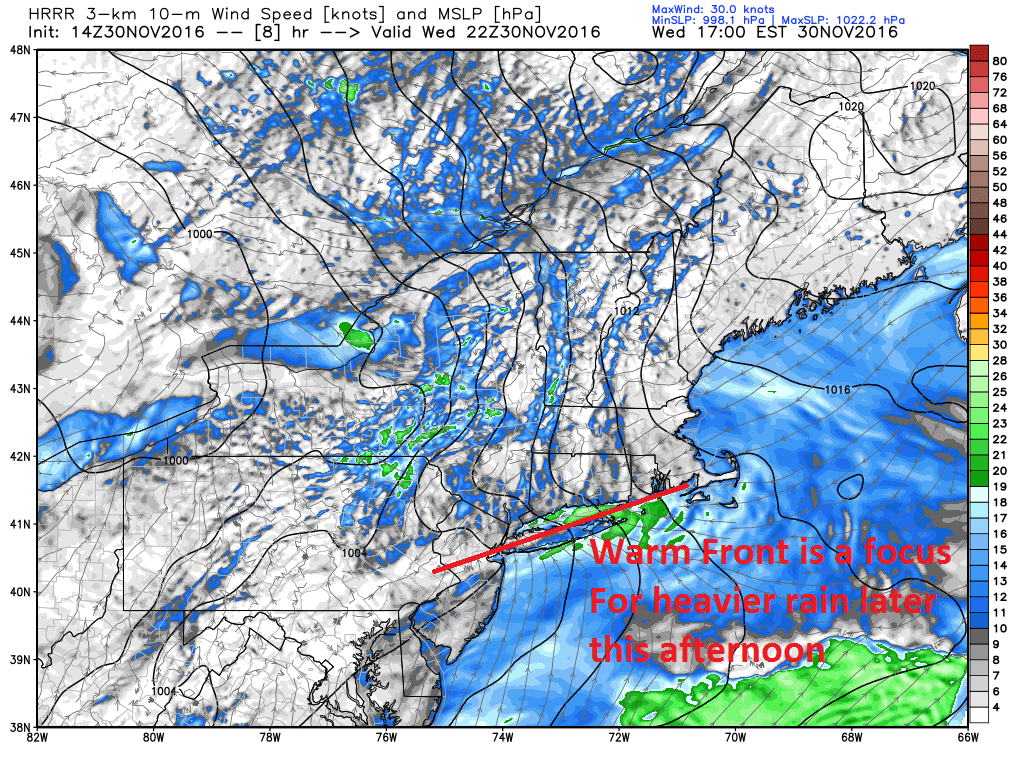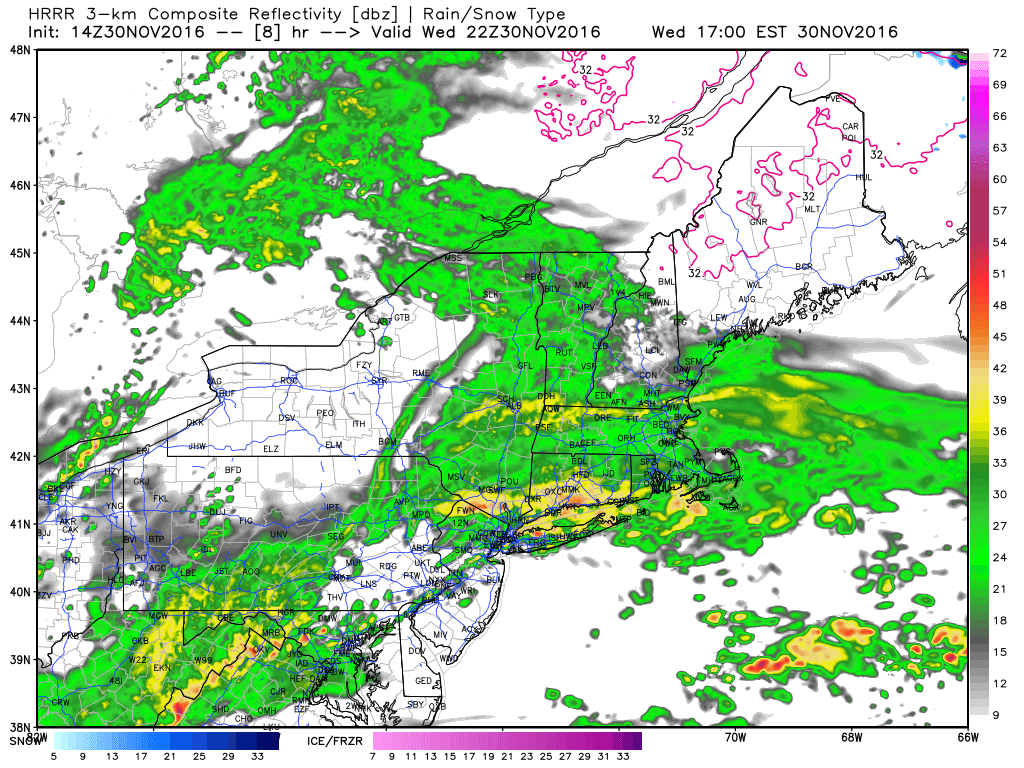 The second batch of rain scoots through after midnight - and before dawn - as a cold front swings in from the west. Behind this - drier air and better weather moves in for Thursday.