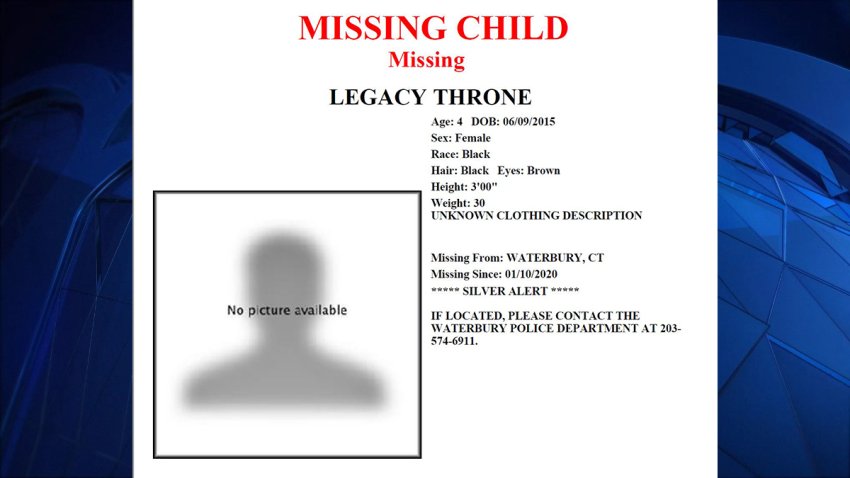 Police have canceled a Silver Alert for a 4-year-old Waterbury girl.
The alert for 4-year-old Legacy Throne was issued Friday. No photo was released.
Police said there is a custody dispute between the child's parents and there is no information that the little girl is endangered.
The alert was resolved Friday night, according to police.
No other details were immediately available.