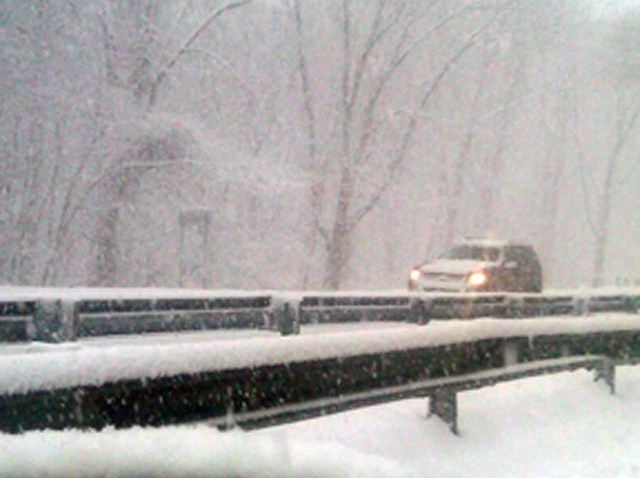 Snow is creating major problems in Fairfield County and barely falling in other parts of the state.
Many school districts closed schools or called for early dismissal in advance of the storm, with forecasts for the heaviest part of the storm is expected to hit when schools would be getting out.
Roads in Fairfield are congested, especially in Danbury, where Mayor Mark Boughton declared a state of emergency.
State police responded earlier to a school bus rollover on the Merritt Parkway Southbound in Stamford. The driver was the only person on the minibus when it flipped, state police said. He was transported to a local hospital to be treated for minor injuries.
In Middletown. on Interstate 91 North, a Jeep rolled over between exits 19 and 20 this morning.
The snow could be moderate to heavy at times, with slippery travel quickly developing.
Most of the state should expect 1 to 3 inches of snowfall. However, Western Connecticut could get 3 to 6 inches. But more snow looks like it's coming on Saturday night and could bring more snow statewide.
We want your photos, click here and send them our way.