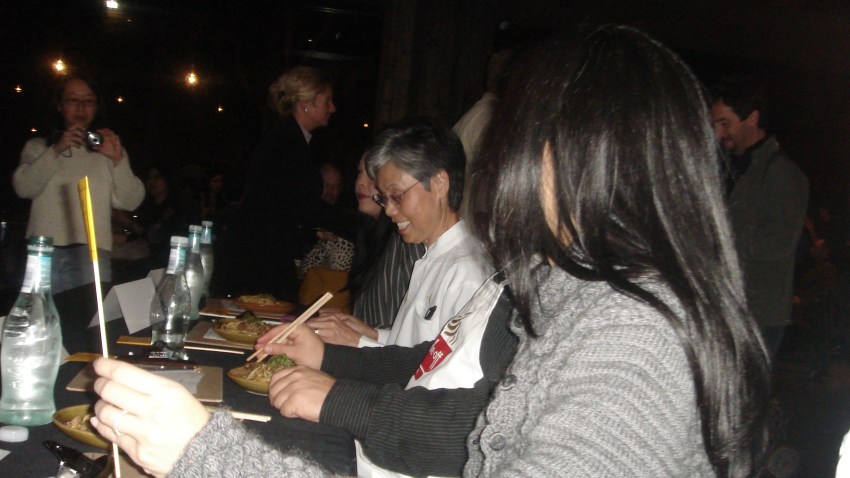 More flurries fell this morning, creating slippery driving conditions due to black ice, the day after a band of heavy snow pounded parts of western and northwestern Connecticut yesterday.
Some areas of western and central Connecticut picked up another dusting as snow showers moved through earlier today. Flurries were winding down by 8:30 a.m., and the sun has been shining in the western part of the state and the shoreline, Sweeney said.
State police are warning drivers of black ice on Interstate 84 in Vernon and Tolland, where mutliple spin-outs have been reported.
Light snowfall is expected on and off this weekend but significant accumulations are not in the forecast. Patches of black ice could make for slippery roads this morning, especially in towns that saw snow yesterday, according to Meteorlogist Darren Sweeney.
On Saturday, there was a sharp gradient and stark contrast between heavy snow and very little snow. In Torrington 2 inches of snow was reported while a few miles north in Winchester, 7.5 inches of snow fell. Nine to 10 inches were reported in the area of Norfolk.
State police said heavy snow in western Connecticut led to many accidents and dispatchers received numerous calls from motorists stuck on snowy roads Saturday.
Between 1 and 3 inches of snow fell in Danbury, Newtown and Ridgefield. Nearly 5 inches of snow was reported in New Fairfield and Sherman. In New Milford, 5 inches of snow fell, with 5.5 inches in Warren and 6 inches in Litchfield.
Some snow fell in Hartford and New Haven, but little accumulation was reported. In the Farmington Valley, up to 2 inches of snow was reported in portions of West Simsbury and Granby, according to Meteorologist Ryan Hanrahan.
A few flurries are expected Sunday morning and early afternoon and Monday afternoon and evening. Temperatures will become much colder as the week progresses, with high temperatures in the teens both Wednesday and Thursday.
Send your weather photos to shareit@nbcconnecticut.com.