February school vacation can be a drag, and if you are looking for a way to spice up the weekend, head to Lyman Orchards.
The Middlefield staple is celebrating Winterfest and this year's Medieval Knights theme includes dragons, King Arthur's sword-in-stone, a fearsome phoenix and other mythical creations.
Winterfest weekend starts on Friday, Feb. 19 with a behind-the-scenes glimpse of the set-up and preps from 2 p.m. to 5 p.m. On Saturday and Sunday, there will be a kick-off with breakfast from 8 a.m. to 11 a.m. All weekend long, visitors can enjoy the state's largest ice-sculpting exhibit, produced by internationally renowned ice carver Bill Covitz, owner of Ice Matters in Cheshire.
"We're taking solid blocks of frozen water and turning them into phenomenal, fascinating artistic images," he said.
The 38th annual Winterfest also includes expert fun from Ski Sundown.
On Saturday morning, they will groom the terrain and install a portable ski jump for the weekend's "rail jam" exhibition. Experienced skiers can bring their own snowboards and skis to join the fun (helmets, proper equipment and pre-registration are required to participate).
Lyman Orchards says there will also be an area for inner-tube sliding and you can watch igloo builders cut snow blocks and build an igloo village for children to explore.
On Sunday, the Connecticut Valley Siberian Husky Club will perform mushing demonstrations too.
But that's just the icing on the cake. You can also expect a variety of fantastic food. At the outdoor grill you can enjoy cider steamed hotdogs, grilled hamburgers, clam chowder, chili, pulled pork sandwiches, funnel cakes, and hot apple crisp.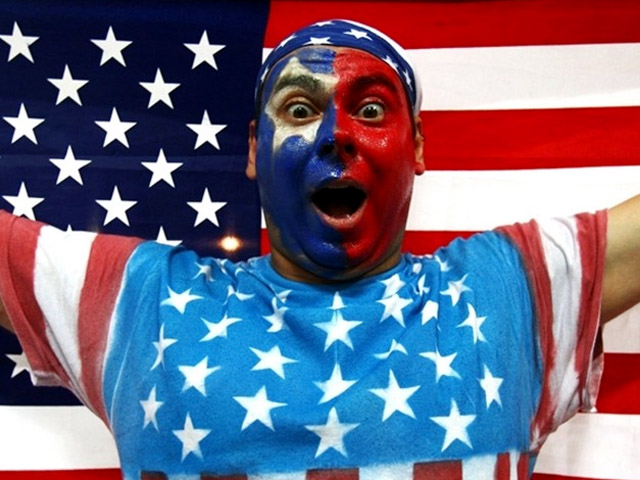 It's snow joke: The Vancouver Winter Games are here! Get more Olympics news on Olympic Zone.
Fan us on Facebook
Follow us on Twitter
Get the TV listings here

Check out these Crazy Olympic fans