A man who state police believe is responsible for targeting multiple Connecticut EMS agencies with Molotov cocktails on Saturday night has been arrested and remains in custody in Pennsylvania on Sunday.
Richard White, 37, of Torrington, was arrested on Saturday night on Interstate 80 west in Milton, Pennsylvania, following a traffic stop after officials said he fled the state. White remains in custody in Pennsylvania while awaiting extradition to Connecticut.
A warrant was served on White in Pennsylvania on arson and burglary charges for an incident that happened in Old Saybrook on Saturday afternoon.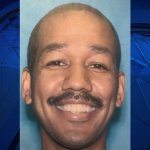 Meriden police said employees at Hunters Ambulance told them White was involved in a physical fight with another employee on Saturday morning around 10 a.m. after a disciplinary hearing that resulted in White being placed on administrative leave.
"Last night we became the victims of senseless acts of violence and thankfully because of the swift actions of our staff and of fire and police professionals in the communities we serve, no one was injured and property damage was minimized," said Hunter's Ambulance Chief Operating Officer David Lowell.
White fled the scene before police arrived and officers said that case was already reported within the department. Authorities added that this case will result in separate charges.
A few hours later, at approximately 4:15 p.m., police said White arrived at the Hunters Ambulance base in Old Saybrook on Boston Post Road and ignited a makeshift Molotov cocktail inside of the employee room and then fled the scene in a grey 2004 Ford Taurus.
State police investigators said at the time of the fire in Old Saybrook, White was not allowed or permitted to be in the building.
"This individual has targeted those who we count on to save lives," said Old Saybrook Police Chief Michael A. Spera. "Our officers have worked diligently all evening obtaining both search and arrest warrants in an effort to quickly stop these violent attacks against public safety and cause the suspect to be taken into custody."
White is an EMT for the State of Connecticut, according to Old Saybrook police.
Shortly after, around 5 p.m., Meriden police said White arrived at Hunters Ambulance on West Main Street in Meriden in the same vehicle as he was seen driving in Old Saybrook.
According to investigators, White's vehicle is seen approaching the ambulance holding bays on the South Vine Street side of the building.
The person in the vehicle can then be seen throwing an already lit object out of the driver side window, which hits the building, Meriden police said. The vehicle then accelerates from the scene heading west on West Main Street, they added.
After incidents in Old Saybrook and Meriden, there were two others shortly after in Roxbury, where fires were intentionally set.
One fire in Roxbury was at a residence and the other one was at the firehouse on North Street, state police fire and explosion officials said.
Authorities are still trying to determine the connection for the residential fire, but said they believe there is a connection to White.
Officials said emergency crews have moved their operations and EMS has a backup ambulance so they can still respond to calls.
Investigators said the home in Roxbury and the EMS agencies in Old Saybrook, Meriden and Roxbury were all targeted.
Damage to all four locations is still being assessed, but state police said the firehouse in Roxbury has significant smoke damage.
As of right now, White is only facing charges in Old Saybrook. All other charges will be forthcoming and are subject to the ongoing investigation, authorities said.
Meriden police said they are currently filing for additional warrants for both incidents that happened in their city.
State police are working with Middletown, New Haven and Litchfield jurisdictions to prosecute and develop additional charges, investigators said.
At this time, state police said White is the only known suspect, but investigators are still following leads.
No injuries have been reported.