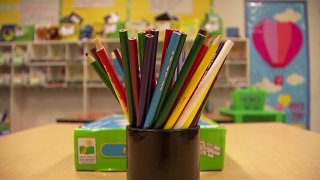 A student brought a knife to Wells Road Intermediate School in Granby, according to the school superintendent.
The principal sent a message to parents Wednesday to make them aware of the incident.
According to administrators, the student showed the knife to a few classmates before school staff realized the student had it.
The school staff took immediate action and notified authorities, according to administrators.
An investigation determined the student had no bad intentions and no students were ever at risk, administrators said.
Parents and guardians of the students in the affected classroom were notified Tuesday.