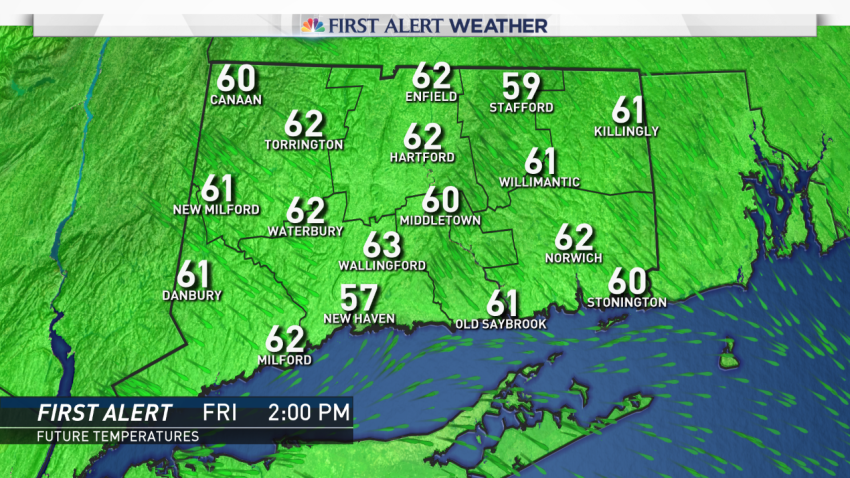 High pressure is in control of Connecticut's weather through Saturday, meaning dry, sunny weather will stick around.
High temperatures will be up near 60 through Friday, then perhaps middle 60s on Saturday!
A cold front blows through Saturday night, leading to rain and snow showers on Sunday. It will be much cooler with a gusty wind. Temperatures won't get out of the 40s.
By Monday, highs will again be stuck in the 40s and some wet snowflakes may mix in with the rain showers.
Tuesday and Wednesday should be dry, but it won't last.
A chance for rain is in the forecast for both Thanksgiving Day and Friday, which is Thanksgiving Day.
Temperatures will be far more seasonable by then, only peaking around 50.