A Wethersfield company is out nearly $200,000 after someone made off with one of their trucks, along with several pieces of equipment.
Police responded to Graver Tree, Inc. on Friday morning for a report of a burglary at a commercial building.
A suspect or suspects entered the building early Friday and stole multiple power tools, along with one of the company's vehicles.
Graver Tree said the burglars stole saws, blowers, chains and other pieces of equipment valued at nearly $200,000.
"It's a big number and it's a huge loss for the company and we just have to do the best we can," said Bruce Graver, president of Graver Tree, Inc.
Monday the company released a surveillance photo of the stolen truck time-stamped 4:45 a.m. on December 20. According to the company, the truck pulled out north and traveled down the Silas Deane Highway.
They are asking anyone in the area with surveillance to review the footage and contact police with any information.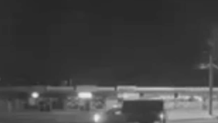 The truck is described as a white 2018 Ford F550 with a custom-built box on the back. The words "Graver Tree, Inc." are written on the doors on both sides. The truck's license plate is AE 49881.
"We're trying to track the truck down because we need a truck. We're down a truck and all this equipment," Graver said.
It's not just the equipment Graver is concerned about, it's also his employees.
"You can't just say 'okay guys, we're down a truck. You guys don't come in'. Everybody needs a job," he said.
Anyone with information is asked to call the Wethersfield Police Detective Bureau at (860) 721-2865 or Detective Michael Patkoske at (860) 721-2870.