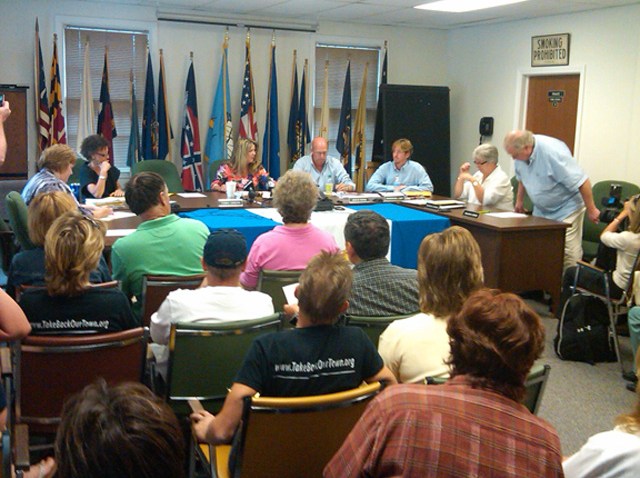 It's been called the 'Summer of Discontent' in East Hampton. Now, the latest chapter in the fierce battle between those who support the former police chief and those who don't has been written. On Tuesday night, the town council voted to eliminate the position of police chief from town charter by a vote of 5-1.

The council defended its decision saying it would save the town money in the long run. The lone council member who opposed it defended her vote, calling the remaining council a "corrupt regime."

Residents spoke for almost an hour. Many fiercely opposed to the council's decision to eliminate the position.

"The fact is, we want our officials in the US and East Hampton to carry out the will of the people and this council is not doing that," said Curtis Akerley, a 16-year-old East Hampton high school student.

Despite the opposition, there was a lone council supporter who decided to speak out in favor of the move.

"The people in favor of it are intimidated. They don't want to come here and speak like I did. I felt compelled though, simple as that," said Thomas McLean, a 61 year resident of East Hampton.

Just minutes after the vote was made, dozens poured into the East Hampton hallway to sign a petition to overturn the council's decision. According to a provision in the town charter, 1200 signatures are needed to force a town meeting or referendum. A group of concerned citizens called "Take Back Our Town," has pledged to spend the next 20 days collecting the necessary signatures to overturn the vote.