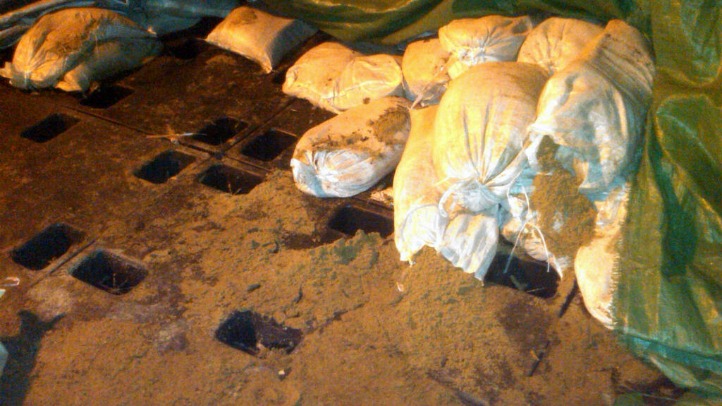 Residents in Norwich spent all day Thursday stocking up on free sandbags. All this talk of Hurricane Irene is bringing back bad memories for some, who are still recovering from last year's historic flood.

"We had almost 5 feet of water, about $65000 in damage without flood insurance of course. We were hoping it would never happen again in our lifetime. It was a 100 year flood last time, but here we are again," said Bonnie McIntosh, a Norwich business owner.

Businesses along the Yantic River wasted no time making preparations. The owners of Curves Gym rented a box truck to store all their workout equipment. They also plan to tape the windows to try and prevent any damage caused by Irene's winds.

The city's emergency manager, Gene Arters, says voluntary evacuations will likely begin Friday morning. He's asking everyone comply with the request to evacuate all mobile home parks and homes in flood prone areas.

"We are asking everyone to join in a team effort. If you're asked to evacuate or anything else please follow the official news and instruction of local officials," said Arters.

In Mystic, the Aquarium is relocating its penquins, exotic birds and stingrays inside during the storm. All the other animals will stay outside in a secure habitat.

"We will have staff here around the clock. They'll be here over night to monitor water levels and overall safety of the animals," said Erin Merz, a spokesperson for the Mystic Aquarium.
Flood prone in neighborhoods in the shoreline city of Milford are on high alert.
Just weeks after they were hit with 7 inches of rain, residents are preparing for Hurricane Irene.
Tom Laraia's family home is right on shores of Long Island Sound. He said the street and neighborhood has flooded many times before during heavy rainstorms or storm surges.
He spent Thursday evening bringing belongings up from the basement.
Laraia will watch the forecast very closely.
"If I see the water rising and it's dangerous then we'll get in the car," he said.
City officials are already working on clearing storm drains and getting barricades ready. The mayor is concerned that an already saturated ground will only make matters worse.