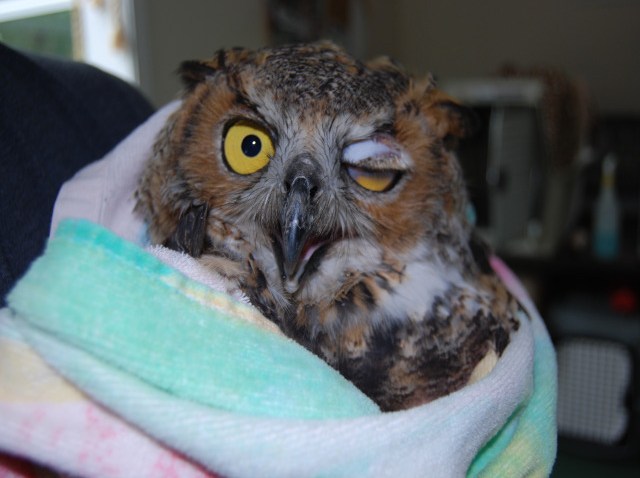 The stereotype is to have firefighters rescue cats from trees, but this time, it was a Great Horned Owl.
Kramer took the owl under her wing and says more testing will determine how injured the bird is. Kramer can already see wing droop.
The problem is when people fish or fly a kite, they end up leaving pieces of line behind. The birds get caught in the lines and get hurt.
"The harder they try to extricate themselves, the tighter the string becomes, and they usually suffer tissue loss, restriction of the blood flow and that can result in amputation or sometimes the bird can't be released," said Kramer.
"People can make sure that they cut their fishing line and that they remove it; they take it out of the environment," said Kramer.