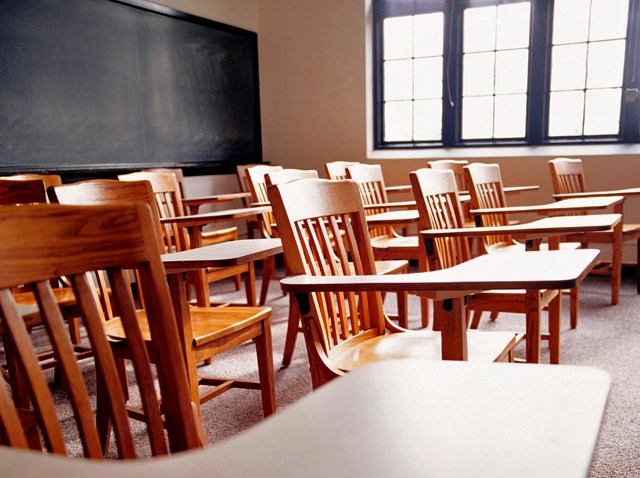 With a 7-1 vote, the Norwich Board of Education decided on Tuesday night to close two schools.
One of those schools is Greeneville Elementary, where two of Ramona Williams' children currently go to school.
"I am real broken (up), but I know that there's no money," Williams said. "I'm just now scared for my kids."
The Greeneville school will close for good in the fall under a plan that also calls for reorganizing several other education programs.
Bishop School will also close as an elementary school. In the fall, the Bishop building will be used to house the alternative high school that is currently housed at the Thames River Academy.
The Thames River Academy building will then be used for the adult education programs that are currently held at the former Buckingham School, which would then be closed for good.
The biggest concern voiced at the Board of Education meeting was for the 460 elementary students at Greeneville and Bishop schools who will be transferred to other schools in the fall.
"We're all concerned with the children and where they go," Ron Ward, of Norwich, said.
Parents would like to see the students kept together as much as possible, but the Norwich Supt. Abby Dolliver said she had to consider all the options.
"When you have a school of 300, like at Greeneville, to put all of them in one building without displacing students in that school would be hard. It is a domino effect," Dolliver said."If it's possible that more groups can stay together, that's what we'll look to do, but I don't know that it is."
The school closures come one week after 71 Norwich teachers received non-renewal notices.
"Right now, with the buildings being gone, my biggest fear is that the teachers will lose their jobs and our kids will lose their teachers and a lot of them are like second parents," Ramona Williams said.
Even with the decision to close the schools, the Norwich school district is still facing a $1.5 million budget gap, so the board of education members said more tough choices lie ahead.