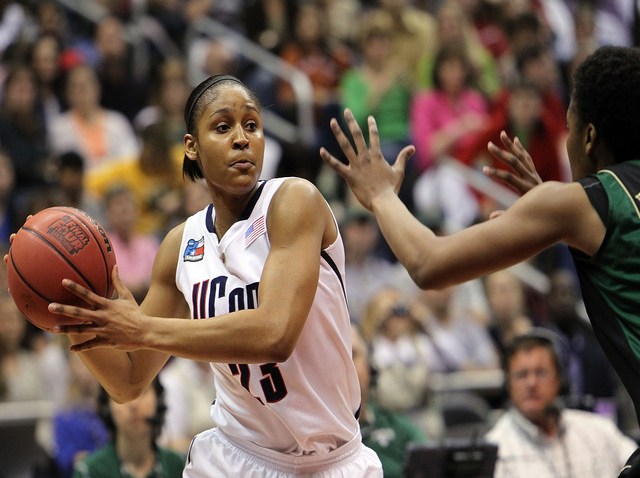 The UConn women haven't had a game this close since the last time they lost in 2008. But, with a two-year, 80-win streak on the line, they didn't let the fans down Tuesday night at the XL Center in Hartford defeating No. 2 Baylor 65-64.
"We were sitting here, both of us, going come on, come on come on. We were struggling. We were struggling waiting for the big turnaround, and it finally came," said UConn fan Tom Alexander of Tolland.
The win came down to the final seconds as Maya Moore missed from the side. The Bears got the ball, launched a 3 from well beyond the arc and fell short, and after the buzzer.
"I thought we played great for long stretches. Obviously Baylor is a great team and they made their run," said UConn head coach Geno Auriemma.
Maya Moore lead UConn with 30 points to keep the team at No. 1. UConn greats Sue Bird and Swin Cash were part of the crowd of 12,628.
"I've never heard the XL Center this loud on defense. I don't think Britney, I don't think any girls on the Baylor team could even hear each other, so I think that it's great that UConn came out," said Marty Summa, a student at UConn.
The win comes as Coach Auriemma learned he had just been nominated as Sports Illustrated's sportsman of the year.