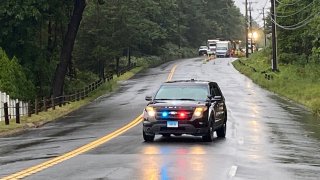 Officials are working to fix a reported water main break on West Queen Street in Southington.
The break was reported at about 3:15 p.m. Tuesday. Police said the road is closed between Captain Lewis Drive and Redstone Street.
The town's water department is working to repair the break. It's unclear how long it'll take for it to be repaired.
Anyone working at Smith's Medical or on Captain Lewis Drive can access the road from the West Street access point. People who live on Redstone Street can access the road from the Queen Street entry point.
Drivers are being asked to avoid the area. No additional information was immediately available.