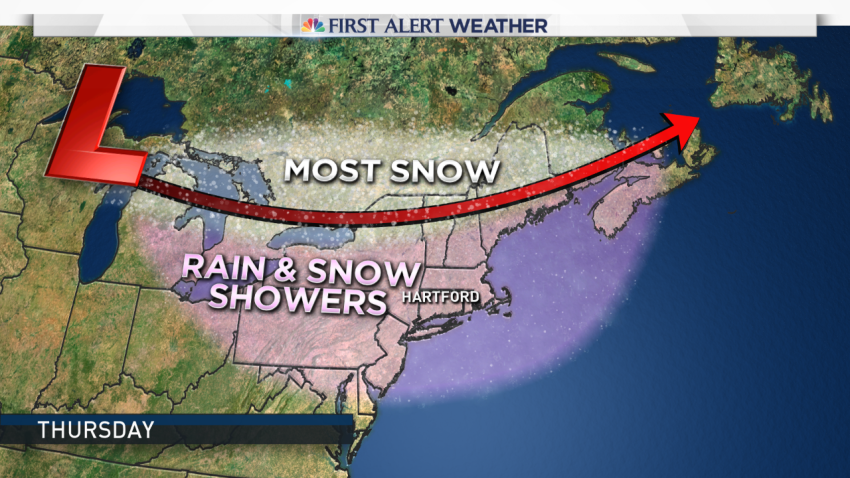 After a very cold start this morning, a warming trend is expected heading into Christmas.
Starting Wednesday and continuing through the start of Hanukkah and Christmas Day, high temperatures will be in the lower and middle 40s.
The winter solstice occurs Wednesday morning at 5:44 a.m. Thursday, the amount of daylight will begin increasing.
A few rain and snow showers are possible Thursday, but there are no "big ticket" items until just after Christmas. Most of Thursday's snow will be in northern New England and Canada.
Late Sunday or on Monday, a storm will likely bring a wintry mix or rain. So, still, not very winter-like.
The average high temperature this time of year is 38 degrees, while the average low is 22 degrees.