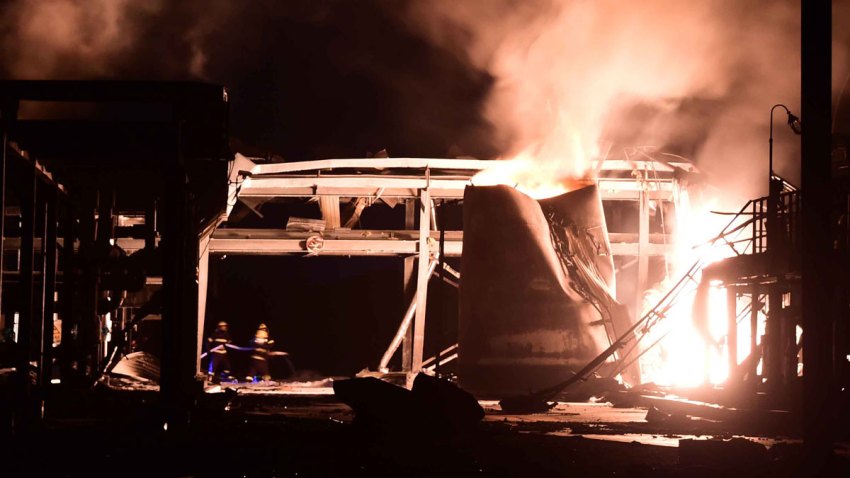 A huge explosion ripped through a chemical plant in eastern China, killing one person and injuring nine, Xinhua news agency said, less than two weeks after two deadly blasts destroyed a warehouse storing chemicals in the northeast, Reuters said.
The fire on Saturday night in Huantai in the eastern province of Shandong was put out after about five hours and authorities said no contamination has been detected, Xinhua said.
Windows shattered in the village where the blast occurred, state media said, and tremors could be felt 1 mile away. Some 150 fire fighters and 20 fire engines were sent to the scene.