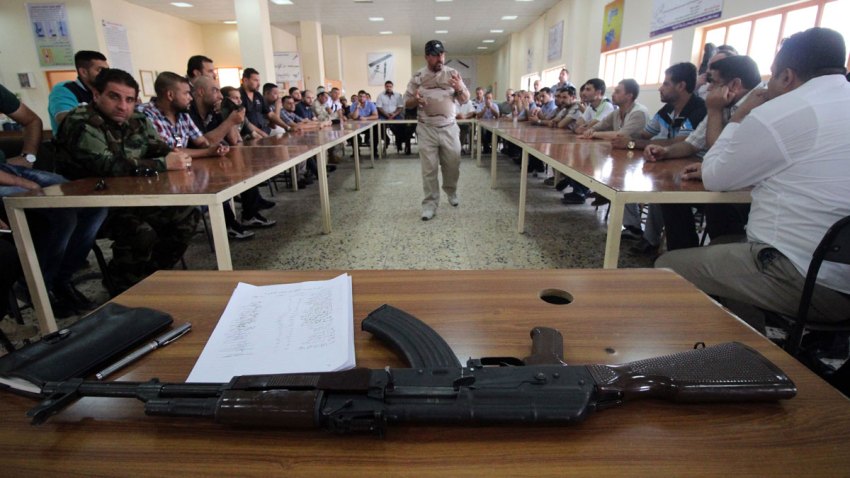 Summer offers American college kids the chance to go on vacation or get a part-time job. But Iraqi students are using their downtime to learn how to fight ISIS, by order of Iraq's Education Ministry.
Shahad Haider, 25, can usually be found working toward her master's degree in media studies. Now classes have finished for the summer at the University of Baghdad, she is learning how to dismantle and operate an AK-47 assault rifle.
"This is the first time I have ever carried a weapon," she told NBC News during a recent visit to her training session.
Every college and university not in territory controlled by ISIS must train their students to fight the extremists, in a move prompted by a call-to-arms by the country's top Shiite cleric.