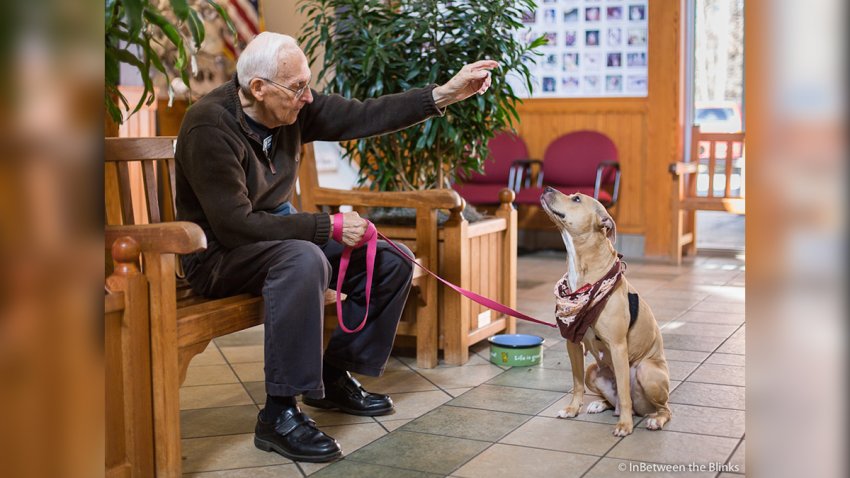 For the last 11 years, Jerry Kroll has specialized in finding homes for the dogs few people want to adopt: the shy ones, the seniors with silver fur, the three-legged hopefuls on the rebound.
The longtime volunteer for the SPCA of Wake County, North Carolina, looks for dogs who can't promote themselves — the hounds with chewed-off ears, the mutts that don't wag tails, the pit bulls with a scary-sounding name.
And after a decade, Kroll, 85, has ushered more than 300 hard-luck canines into a new family's minivan — a record of 300-0. Few can resist him in the lobby, where he offers new friends on a leash. Once, he found homes for three dogs in one day.
"They tell me I'm a salesman," Kroll said.
Last year, the private, nonprofit SPCA found homes for 3,443 animals — 1,435 of them dogs. They did it using more than 1,500 volunteers, who gave nearly 50,000 hours of their time.
When Kroll, a retired purchasing agent, started his work, he asked for the oldest dogs in the shelter, the ones with the most time inside. Now the SPCA staff, which includes his daughter, keeps a running list of "Jerry Dogs," clients who need special attention. He works every Friday, Saturday and Sunday, wearing an apron full of treats, speaking words of canine encouragement, sticking with a dog until someone else carries it home.
"Basically," he said, "I am a dog matchmaker."
He spots things that others miss. When a black Labrador wouldn't shake hands, Kroll wondered, "I wonder if he's left-handed." And the southpaw pooch learned a new trick.
But even a dog whisperer meets hurdles. Once, Kroll nearly had a pit bull out the door, until the potential adoptee asked its breed, heard it and walked away. Now, the SPCA doesn't specify dog type. Just size and gender.
Kroll can empathize with the tougher sells. A widower, he volunteers for the opportunity to see new faces, the chance of a kind word from a stranger, the human equivalent of a scratch behind the ears.
Staff at the SPCA call him humble, eager to play down his role. But after finding a home for Rose, a brown stray from Scotland County, he didn't stop to celebrate. He came back the next day to show off Rose's sister, Daphne. He knows the line of the needy and friendless never gets shorter.
Copyright AP - Associated Press