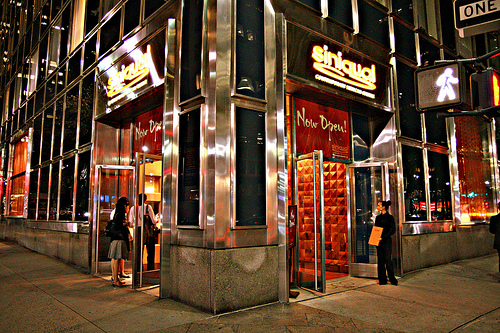 Two giant panda cubs born at The National Zoo's are healthy, active and are nursing with their mother, according to zoo officials on Sunday.
Mei Xiang was seen picking up and licking her first cub at 5:35 p.m. Saturday, live on the zoo's panda cams. The cub could be heard squealing just after the birth, which zoo officials called a good sign.
The second cub was born just after 10 p.m. As is the zoo's practice, one of the two cubs was retreived from Mei Xiang's enclosure and placed in an incubator. That cub appears to be in good health, according to a post on the zoo's Facebook page.
Saturday morning, zoo officials said both cubs were vocalizing and very healthy. While they do not yet know the sex of the cubs, the chief veterinarian said it was a really critical period for them.
"We will be swapping out the cubs with Mei Xiang, reducing her stress. She is nursing them and is the perfect mom," Don Neiffer, chief veterinarian of the Smithsonian's National Zoo.
Neiffer said the second cub, which they were able to retrieve first, weighed about 138 grams - nearly five ounces. It was doing very well and received a serum that provided antibodies for the cub.
Around 6:30 a.m. Sunday, vets were able to swap out the cubs. The first born cub weighed in at just over 86 grams - about three ounces. Neiffer said the weight was within acceptable parameters, and the cub was very active, trying to crawl away from vets during its examination.
Neiffer said both cubs will get most of the nutritional needs from their mother, but they will receive a suppliment from vets if it is needed. He said the suppliment is a mix of baby formula, puppy formula and water.
The cubs will not receive their names until 100 days after their birth in a naming ceremony. Neiffer said there were no unofficial nicknames for the cubs.
There's a protocol for twin panda births, which happen about 50 percent of the time in the difficult and often-disappointing world of giant panda procreation. The Zoo's panda team will swap the cubs into the enclosure, allowing one to feed and bond with Mei Xiang while the other is bottle-fed and cared for in an incubator, the Zoo said.
The births came quickly on Saturday. Earlier that day, the Zoo's panda team said in a Facebook post that Mei is "restless, having contractions, body licking, and remains in her den." The team said those behaviors are consistent with an imminent birth.
Around 4:40 p.m., the zoo said the panda team confirmed that Mei Xiang's water broke for the first cub, and she delivered around 5:30 p.m. Zoo personnel monitored Mei through their panda cams, which were overloaded from time to time due to the popularity of the pandas.
This is the first time the National Zoo has had newborns and an older cub -- in this case, 2-year-old Bao Bao -- at the same time.
Mei Xiang has previously given birth to four cubs, two of whom survived: male Tai Shan, who was born at the zoo in 2005 and now lives in China, and female Bao Bao, who still lives at the National Zoo. In addition to the female cub that died in 2012, another female cub, Bao Bao's twin, was stillborn.
Tian Tian fathered all four cubs. It's not yet known which of the two possible fathers sired these cubs.
Following Chinese tradition that celebrates 100 days of life, panda cubs are named 100 days after their birth.