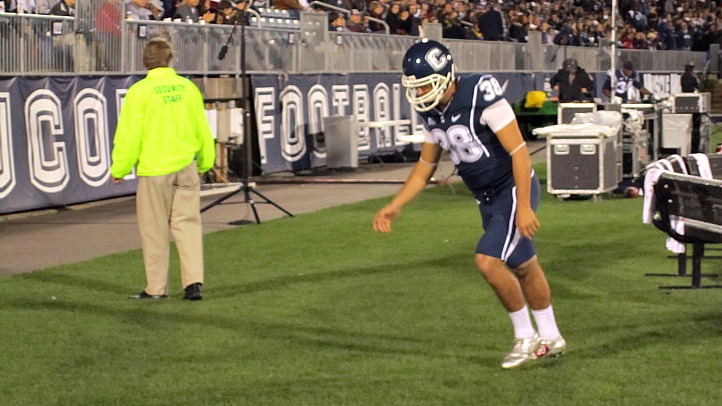 Dave Teggart left UConn as its all-time leading scorer and holds the record for field goals made. Despite those accomplishments, it wasn't enough to get drafted (which, frankly, isn't uncommon; only a handful of kickers hear their name called every year), and in May he eventually signed with the Chicago Bears as an undrafted free agent.

On Friday, Teggart was released two days into training camp.

The move wasn't complete surprise because Chicago has Robbie Gould, one of the league's best kickers, entrenched as the starter. If there's a silver lining to the news, Gould also signed as a rookie free agent in 2005. The Patriots released him in the preseason, he was signed by the Ravens … where he was released three weeks later. He then worked construction waiting for his next opportunity and when it came -- this time with the Bears -- he ran with it. In seven seasons, Gould has converted more than 85 percent of his attempts, rarely misses from inside 40 yards (93 percent), and isn't much worse from beyond 50 yards (73 percent).

When Teggart was originally signed in the days following the draft he said, "I'm excited to go out there, but as a kicker you've got to control your emotions a bit. I've got to go into it thinking it's me against me. As long as I do what I know I can do, I'll be fine."

And that still holds. Teggart has to do what he does when the next opportunity presents itself. And because teams are forever looking for kickers, it could happen at any time.