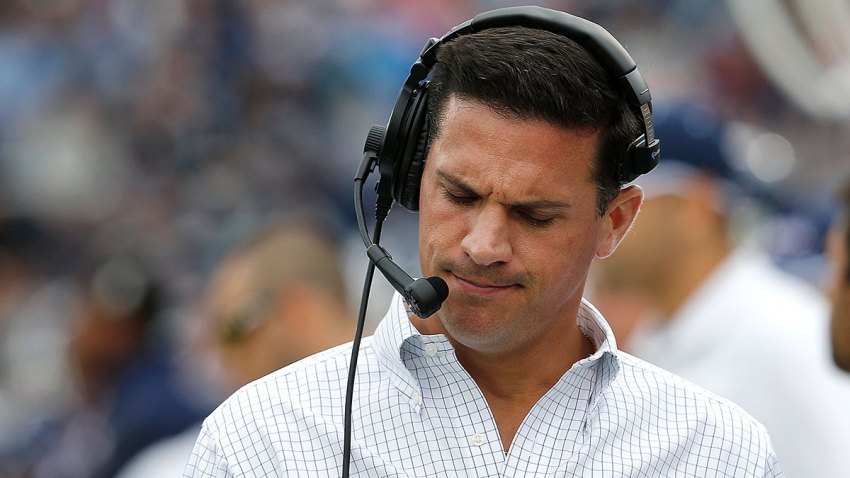 If Bob Diaco has grown tired of giving virtually the same press conference from one loss to the next, you wouldn't know it to hear him. Yes, he's clearly not happy with the results, but as he's alluded to -- and we've written time and again -- this is a process.

The Huskies were bad when he got the job in December and not much has changed in the nine months since. The latest proof came in Saturday's 36-10 loss to Temple. Afterwards, Diaco sounded a familiar tone, both in terms of what went wrong and why, ultimately, this thing will get turned around.

"We are taking turns with young guys doing bonehead things, which they will eventually stop doing," Diaco said. "They will stop doing this because we are going to stay the course and with love, care, diligence and respect in how we communicate, we are going to keep getting better. ...

"Some of the other facts of the game: 16 uncontested points make it impossible to win, period. When you look at it defensively, you have some exposure there that creates some of those circumstances. They had two scoring drives. We are unhappy with the four explosive-play passes because that is just not what we do. We don't have our defense structured to give up explosive-play passes. So those four plays were disappointing. The other couple of field goals (produced by Temple) were plus-field setups. And then obviously 16 uncontested points.

"We are disappointed but not crushed," Diaco conceded. "The players understand what we are going to do. We have a bye-week so we are going to practice a bunch and get better. So we are resolute and our spirit is not cracked. The team and coaches are upset but we also know, big picture, where we are going."

The Huskies have the week off before facing Tulane on Oct. 11.