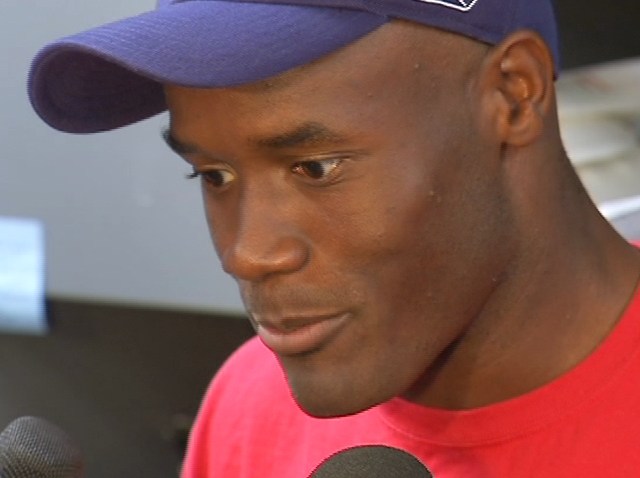 Maya Moore is a former first-overall pick in the WNBA Draft, and is now one of the league's best players. But before her professional success, she was the best player in college basketball. On Tuesday, she was in the stands watching UConn, her alma mater, win it's third straight title, and it's 10th under Geno Auriemma.

Afterwards, Moore spoke with SNY.com's Carl Adamec about Breanna Stewart, the Huskies junior who in many ways as followed in Moore's footsteps: two-time national player of the year, the college game's best player, and a future top pick and WNBA star in the making.

But against Notre Dame in the championship game, Stewart scored just eight points -- she turned her ankle early in the first half -- but found other ways to help her team. Namely: Dominating the paint, where she pulled 15 rebounds and blocked four shots.

"That's what it's about," Moore told Adamec. "There could be a time where another team is deeper and better. But it's intangibles that these players carry themselves with, their attitude, their humility, their toughness. Breanna is a graceful leader and a gracious winner. She always gives credit to her teammates when it's due. You can tell that her teammates love playing with her."

We've already established that Stewart is currently the best player in college basketball, but where does she rank on UConn's all-time list of greats? Moore says Stewart has to be near the top.

"I think all of us would judge ourselves by what we did with the group that we had," Moore said. "Breanna is someone who is absolutely maximizing the time that she has. The emotions she showed on the stage were very moving. She's had to grow as a leader. To watch how things have come together for her is amazing."

And Stewart has another year left in Storrs, where she can accomplish what no one who came before her did: winning four national titles.

"We want four. My last year, my senior year, I want to go out on a great note," Stewart said.