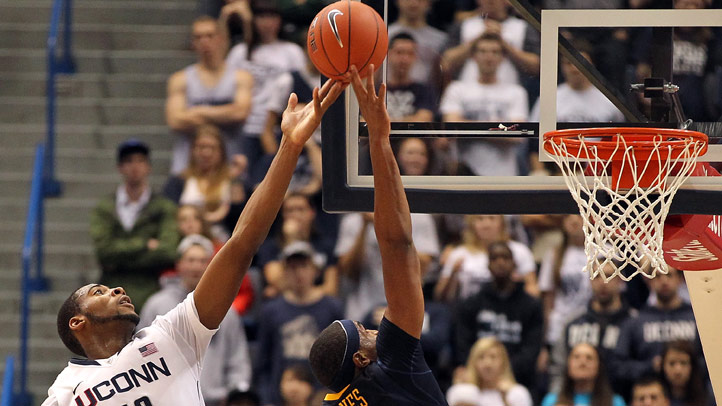 Everyone agrees that Andre Drummond is long on potential, size, raw physical skills and short on experience. It's the reason why some people thought he might be better off returning to UConn for another year. Not surprisingly, Drummond instead declared for the NBA Draft where he will almost certainly be a top-5 pick. It's hard to begrudge the kid for leaving when he could actually see his stock drop by staying in Storrs for another season (if you don't think it can happen, look at North Carolina's Harrison Barnes).

So now NBA talent evaluators have to project how good Drummond will be. Not in a few months, however, but in a few years because that's how long it will take for him to mature into what some team hopes will be a dominating big man. But therein lies the problem. There are countless examples of raw early-round talents who didn't pan out for one reason or another. Is Drummond worth the risk? Well, the headline of this ESPN.com column from Chad Ford should tell you everything you need to know: "Andre Drummond: Dwight Howard or Kwame Brown?"

Ford talked to one NBA general manager about Drummond's prospects and, like almost everybody else, he was conflicted.

"He could be Kwame Brown," the GM said. "I think we know that. But he also could be Dwight Howard. Players with his size and athletic abilities are very rare. You have to take a leap of faith with him. But with so few centers in the NBA who can really impact the game, you have to think about him very seriously. Andrew Bynum wasn't ready. DeAndre Jordan wasn't ready. But they are big-time contributors now. I'm not sure who he'll be, and I'm not sure anyone really will ever know. But on paper, he's the second- or third-best prospect in the draft."

Ford has Drummond ranked fifth on his big board behind Anthony Davis, Michael Kidd-Gilchrist, Bradley Beal and Thomas Robinson, and he actually thinks Drummond will go fourth overall in the June draft. And with good team workouts, he could move up to the second pick behind Anthony Davis.