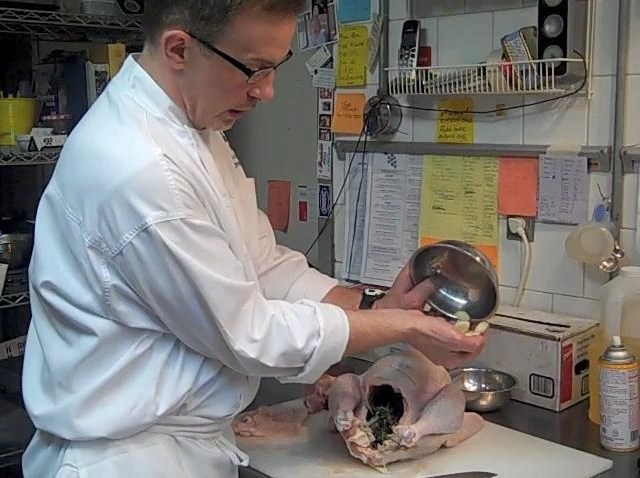 Depth appears to be the top-ranked Huskies' only weakness. Morgan Tuck has been lost for the year with a knee injury and sharpshooter Kaleena Mosqueda-Lewis has suffered elbow contusions to both arms this season that has forced her to miss eight games. But don't feel sorry for Geno Auriemma's crew just yet.

For starters, they've still managed to go 25-0 (12-0 in the AAC) and have routinely blown out opponents in the process. Oh, and sophomore Breanna Stewart remains one of the best players on the planet, taking over games like, well, she's one of the best players on the planet. And then there's the rest of the starting lineup which is comprised a bunch of uber-talented former high school All-Americans who have had similar success at the college level. Put another way: The Huskies will be fine, and the remaining healthy players will do whatever it takes to insure that. Even if it means playing every minute of every game.

"Playing 40 minutes? I don't think it's anything bad for all," senior guard Bria Hartley said via SNY.com. "My sophomore year it seemed like I played 40 minutes a majority of the time. I don't mind it. I'm sure Moriah (Jefferson) doesn't mind it either. We're all in really good shape and work really hard.

"Part of being a competitor is going out there and you have to be prepared to play 40 minutes every game. You might be tired. If we had only five players, Coach would use his time outs to help us out a little bit. You have to be ready for that and in tournament time you have to step up and be ready for anything."

Auriemma is well aware of the depth issues but it's nothing he's going to panic about.

"We've been there ever since Morgan Tuck had her surgery," he said. "We've been there right from that day, right from when that was decision was made. That put us in a really tough spot because now all you need is one more. You don't have Brianna Banks so we are there. Short of playing with four players, I mean, there is nothing else that would need to happen to put us in that danger zone. We can't afford a sprained ankle. We can't afford three fouls in the first half. We can't afford somebody getting the flu. Everything has to go right from this point on.

"It's not easy to deal with it right now, but I'm not sure anyone is going to have a telethon for us and send us a couple players when we need them. It is what it is. This is who we have, and we have to try to manage it as best we can. But this isn't going to be easy these next two months."

As Louisville coach Jeff Walz recently pointed out, the Huskies, even with six or seven scholarship players, can make a run through the NCAA Tournament.

"Of course you can," Walz said. "I say this again … it must be awful to have to play Breanna Stewart 37 minutes. I have no idea how [Auriemma] sleeps at night. Imagine him going home on Sunday knowing he had to play Moriah Jefferson 40 minutes and Stefanie Dolson for 39. I probably wouldn't be able to eat. Look who [he] is playing. It's not like they are playing two walk-ons."