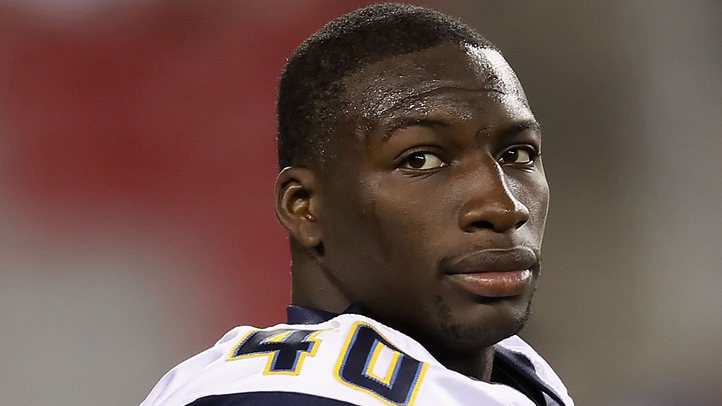 The last time we talked about Jordan Todman, the former Huskies running back and 2010 Big East offensive player of the year, he had been released by the Chargers. That was in October.

Last week, Todman got a belated Christmas present: the Vikings signed him to their 53-man roster. After two months of uncertainty about his football-playing future, he was back in uniform, this time in Minnesota, for the final week of the 2011 regular season.

"All along, there were teams interested in him once he went to the practice squad, but a few of them only wanted to put him on their own practice squad," said Steve Cruz, Todman's legal guardian, according to SouthCoastToday.com. "But why do a lateral move? Jordan figured he might as well stay with the team he knows, the playbook he knows. So it made sense to stay, even though the Chargers had been healthy at running back all year and he hadn't really had a chance to play."

Todman was inactive for the Vikings' game against the Bears but there is more good news. By adding him to the 53-man roster instead of the practice squad, it guarantees that Todman won't be a free agent after the season (which would've been the case on the practice squad) and the Vikings will retain his rights for two years.

Two days after Christmas, and shortly after getting a second chance in the NFL, Todman tweeted "Thank u everyone for the support. Time for a new chapter in life. God has a plan for me #blessed."

Minnesota lost one of the league's best running backs when Adrian Peterson tore his ACL in Week 16. Todman isn't a big, bruising back, and his small size may have played a role in his draft stock slipping last April. Heading into the NFL Draft, conventional wisdom had him going as high as the second round. By the time it was over, Todman was a sixth-rounder, getting selected after teammate and fullback Anthony Sherman.

The Chargers seemed like a good fit, however. Darren Sproles had left for New Orleans, Todman was of similar size and shiftiness but was buried on the depth chart behind Ryan Matthews, Mike Tolbert and Jacob Hester.

Cruz revealed that Todman suffered a thumb injury with the Chargers that required surgery but now "Jordan's just looking for a chance to play."