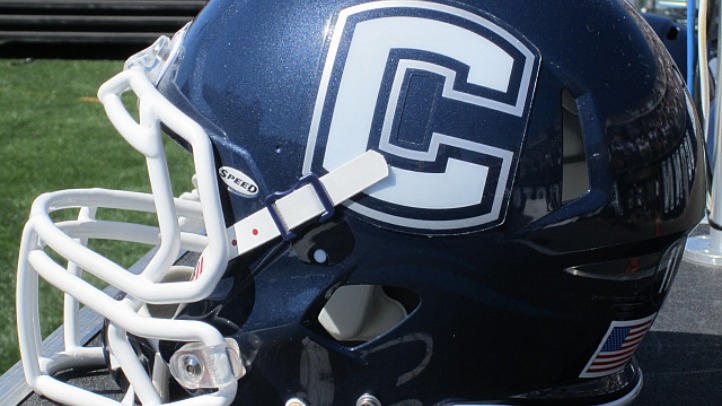 It took some time, but UConn football finally got it's first commitment for the class of 2014 in mid-June: St. Paul-Bristol quarterback Logan Marchi.

Now two weeks later, the Huskies have added another quarterback. Justin Noye, from East Rochester High School in Rochester, NY, has committed to the program.

According to SNY.com's John Silver, Noye (6-1, 185) has been recruited for his overall athleticism since the program already has a commitment from Marchi. Via the YouTube clip below, Noye also runs a 4.4 40-yard dash.



The Huskies now have three commitments for the 2014 class. In addition to Marchi and Noye, the tight end Luke Carrezola has also committed to play for UConn.