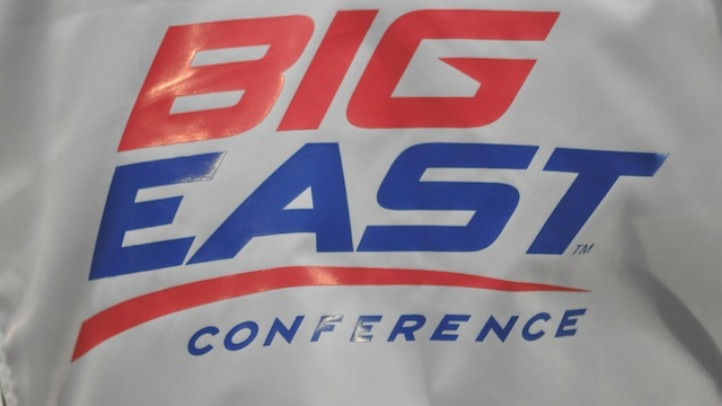 The first steps to a new-look Big East took shape earlier this week when five schools officially accepted invitations to join the conference: Boise State, Houston, SMU, San Diego State and Central Florida. Two more schools could be added in the future (Air Force and Navy appear to be the front runners) in an effort to guarantee that the Big East keeps it's automatic BCS bowl bid with at least 12 football-playing programs in the conference.

The Big East has moved quickly because Pitt, Syracuse and West Virginia are leaving the conference for the Big East and Big 12. Reports surfaced this fall that UConn was supposed to be headed to the ACC with Pitt but the move was blocked by Boston College. Instead, Syracuse got the nod and the Huskies were left behind.

That's not necessarily bad news if the Big East can remain competitive. But UConn made it clear from the start that they would do what was best for the university. If that meant staying in the Big East, they would. If it meant searching for other opportunities, they'd do that, too.

On Wednesday, UConn president Susan Herbst released a statement on the conference's newest members:

"We welcome it, in fact, and will work on our schedules to minimize travel costs and ensure success for Husky fans and our school," she said. "Since UConn is an international university, we see the geographic expansion of the Big East as a way to showcase our academic excellence in an even more sustained way — far and wide. We look forward to Husky teams playing in different parts of the country, exposing our student-athletes to new regions and new experiences and to broadening our fan base."

Herbst also addressed questions about the university's future.

"UConn is not in discussion with any other athletic conference officials at this time," she said. "We have not, in my time at the Big East, discussed any time commitments for institutions."

So for now, the Huskies are staying put.

Later in the day, coach Jim Calhoun spoke about the basketball implications of adding the new members.

"I don't think we'll truly replace West Virginia, Pittsburgh and Syracuse," he said. "But Houston has a chance and a few of those other schools have a chance to be pretty good."

Calhoun then suggested another candidate school that could bolster the Big East's basketball-playing reputation: Temple.

Football coach Paul Pasqualoni, meanwhile, was happy to welcome the likes of Boise State, SMU, Houston and San Diego State.

"All of them have enjoyed national prominence in recent years in terms of national rankings and bowl game appearances," he said. "They also add and reinforce geographical areas that we consider key in recruiting."

Those last five words are critical: recruiting is the life blood of any successful program. By expanding the conference's reach and depth, everyone benefits. Rising tides lift all ships and all that.