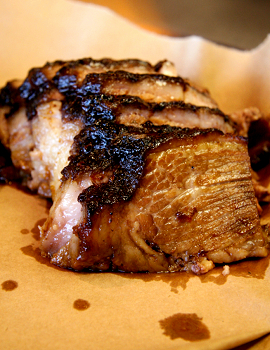 Last summer, the Huskies football team was picked to finish near the bottom of the American Athletic Conference. It was the rare preseason ranking that proved to be prophetic. This time, UConn, under first-year coach Bob Diaco, hopes to prove USAToday.com's Paul Myerberg -- and ostensibly everybody else -- wrong.

Myerberg ranks the Huskies 93rd in the country.

It's certainly not a surprise; the team won three games last year, and had back-to-back 5-7 records before that. If Myerberg's rational sounds familiar, it should; it's basically what fans and media have been saying since Paul Pasqualoni took over in 2011.
As for 2014. What does UConn do well? Nothing, really. The offense remains in neutral: UConn's quarterback is promising but young, and it'll take time before I jump fully on board; the backfield has proven producers but lacks big-play potential, which is an issue; the receiver corps has a very good – very underrated – top dog in Davis and a trustworthy running mate Foxx but needs another two or three options, and that's a question mark; and the offensive line is … it's terrible.

And the defense? I love what Diaco can scheme together from his front seven, thanks to a high degree of athleticism, but three issues remain: one, a pass rush; two, the ability for Diaco and his coordinators to productively flex between the 3-4 and the 4-3, particularly along the back seven; and three, the younger makeup of the secondary. Some of these aren't negatives, to be fair, but most aren't positives.
It's a familiar place on the big-time college food chain for the Huskies, something Diaco is hoping to change. During a radio interview last month, he spoke to exactly that.

"But the team that we found, it has a losing culture, in terms of how they eat, sleep, train," he said. "Physically, you couldn't see a lot of difference between a freshman and a senior. How is that possible? That shouldn't happen. You're training for four or five years, eating for four or five years, and going to meetings at a university with a major college football team, and you look the same as you looked when you were 17? That's unacceptable. We're working to change that. We need to create a winning mentality, a winning culture."