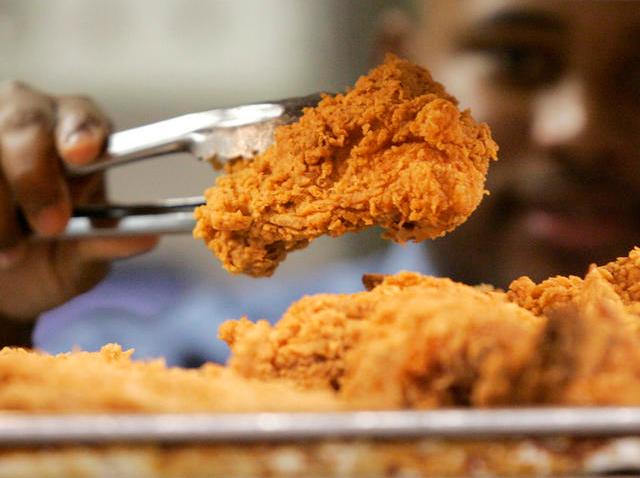 3 1/2 lb. Whole Fryer Chicken
1/4 cup flour
1 tbsp. extra virgin olive oil
1 tsp. garlic
1 tsp. shallots
1/2 cup balsamic vinegar
1/2 cup white wine
1 cup chicken broth
Debone chicken and cut in half. Lightly flour chicken. Heat olive oil in sautee pan on high heat. Sautee chicken with olive oil until golden brown. Add garlic, shallots, salt, pepper until golden brown. Deglaze by adding white wine, vinegar and chicken broth.
Continue reducing over a high heat. Reduce until thickened consistency.
Plate and serve over garlic mashed potatoes and sautéed green beans.