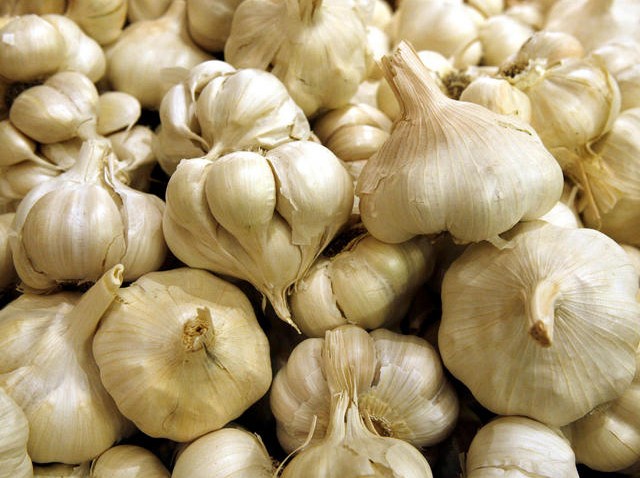 A delicious soup that will hit the spot.
1 Fresh Garlic Head-cut off the top ½" to expose the cloves
¼ Cup Vegetable Oil-or more as needed to coat the potatoes, onions and garlic
2 Cups Potatoes-skin on, diced ½"
1 Cup Onions-diced ½"
2 ½ Cups Chicken or Vegetable Broth
½ Cup Cheddar Cheese-grated
½ Cup Heavy Cream or Milk-optional
4 Tbsp. Chives or Scallions-chopped
Salt and Black Pepper to Taste
Preheat oven to 400°f. Place the head of garlic in a foil packet, drizzle the cut side lightly with oil, seal tight, place on cookie sheet and bake in the oven for about 1 hour or until very soft. Lay diced potatoes and onions in a single layer separately on their own sheet pan. Lightly coat both with the vegetable oil and roast in oven stirring occasionally for about 20 minutes or until medium golden in color.
Place the roasted potatoes and onions in soup pot, squeeze in the roasted garlic, add the broth, cover and simmer for 10 minutes until the vegetables are very tender. Puree to your desired consistency using a hand blender. Place soup back on medium heat and while whisking, gradually add the cheese. If desired, stir in the heavy cream. Add the chives, seasoning to taste with salt and black pepper. If soup is too thick, add more broth or water to your desired thickness is achieved. Garnish with chopped chives, shredded cheddar, and a clove of roasted garlic. Serves 4.