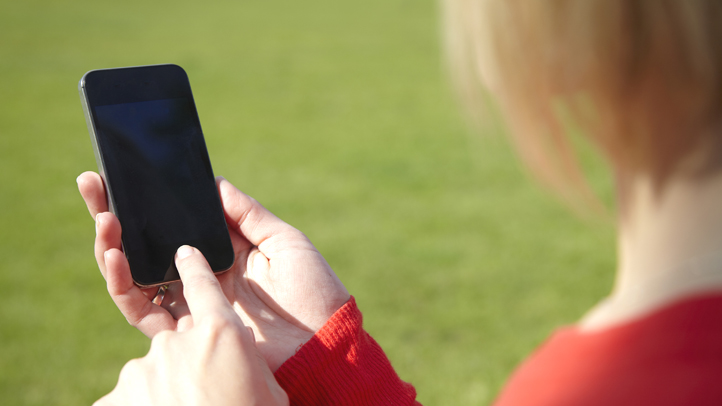 For many, smartphones are an integral part of everyday life. They do almost everything: call, text, snap pictures, play music, post to Facebook and take those precious home videos. You can even talk to them these days. It's convenient loaded with all your personal information. You live with it day in and day out and it helps you do everything.
But, how you would you feel if you found out that the smartphone in the palm of your hand was spying on you?
"Violated. Violated, very violated," said Andres Torres of East Hartford. "I'd be pretty creeped out, actually," Maddie Weed of Tolland told NBC Connecticut. "That's not cool." "I'm scared now! They could be looking at us," said Magdelena Santiagon of Hartford.
According to Kessler International, cases of malicious smartphone apps posing on markets as free or low-cost applications are on the rise.
Spying via smartphones is happening close to home. A few weeks ago, Joseph Boucher, 36 of Kensington, was arrested for recording women using the bathroom at work in Avon, all from his iPhone( click here for original story ).
Boucher poked a tiny hole in a tissue box and placed it atop a toilet. He downloaded an application for his phone that turned the Apple device into a remote recording device. This allowed him to stream the video to his computer, which he watched live as women came and went.
Experts say that applications like the one Boucher used are becoming more common and more affordable. Sometimes they are completely free.
There is another method of smartphone spying that is on the rise. A recent study by Kessler International found that iPhones, Blackberries, and Androids are particularly susceptible to unlawful spying, which most often happens when another person obtains your phone without your knowledge and installs a surveillance application on it. These applications can switch on audio and visual recording while the phone appears to be idle.
Unauthorized users can also access your smartpone by hacking into a wireless connection on which you are operating, or via your cell phone network. As with the aforementioned apps, a spy can also watch and listen to your every move, even when your phone seems "asleep."
And because your smartphone always has an internet connection, spies can read your text messages, listen to you phone calls, and record video in real time. It can also track where you go via the phone's GPS device.
The NBC Connecticut Troubleshooters downloaded one of these applications to test out how easy and sneaky these applications can be. The app, which we will not name, cost a mere four dollars. It recorded video via a smartphone and broadcasted it live to multiple computers. This particular application allows the user to access the video from any computer in the world.
To protect yourself against cell phone spying, Bridgeport-based forensic experts Vito Colucci and Alan Dresser of Colucci Investigations recommend never letting your phone out of sight and installing anti-spyware software. They suggest regularly examining your phone for suspicious programs and leave as little of a digital trail as possible.
"If you post all day long what you're going to do...you're laying out all your activities for a 12-hour period on your cell phone. That's foolish to do," Colucci told NBC Connecticut. Colucci explained the more vital information that you publish on social networks like Facebook and Twitter, the easier it is to be surveilled and potentially stalked. The only completely sercure way to protect yourself is to go off the grid entirely.
"Obviously, the best way is to get rid of all your cell phones, if that's possible," said Dressler.

Since that is highly unlikely, Dressler recommends buying a second, pre-paid smartphone, available at stores like Wal-Mart and Best Buy. For approximately $40 per month, users can use a phone that is not as easily traceable because it is not linked to a phone service provider or a particular address and date of birth.
"You have to get a prepaid phone. You buy it with cash and your name is not on it," Dressler explained. "On a lot of these [montly contracted phones] people are hacking into them by just caling up the [service] provider and saying, 'Oh, I'm so-and-so and I need my account information'...that's where the hacking starts. As soon as they hack into the account, getting devices or apps on it is the next step. It is pretty easy [continue hacking] after that point."
However, if like most of us, your budget doesn't stretch far enough for two phones, experts recommend installing a popular new security application, Lookout, that "sweeps" your phone for malware and spy-ware. Lookout also backs up your phone's data and can locate the phone if it is misplaced. The free program also anticipates "bad" applications and mobile viruses, and it prevents a user from loading them onto a hand-held device. It is available for iPhones, Blackberries and Android devices.
In the end, forensic experts like Dressler and Colucci call frequent smartphone usage a double-edged sword.
"You have some great things: you can keep in contact with your friends and families for the rest of your life, but then there's obviously a dark side that people use that technology to gain access for identity theft or just into hack into you and...cause a lot of damage to your reputation," Dressler said.
Ultimately, the experts say that paying close attention to the content of your phone is the best method for preventing unauthorized surveillance. They recommend keeping a close watch on your phone at all times, because, after all, you may not know who is watching you.