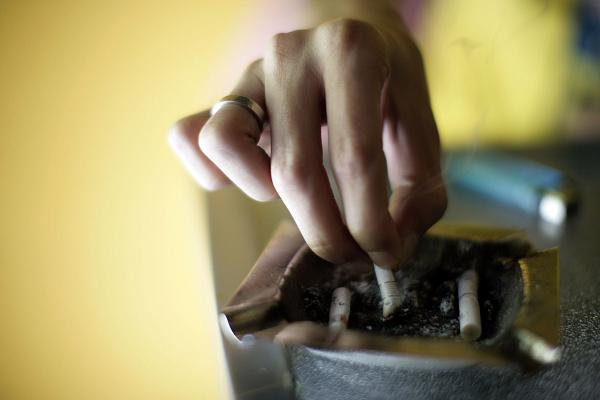 Life, liberty and the pursuit of happiness are freedoms veterans fought for in conflicts around the world, but some fear they will no longer be free to smoke at VFW halls in Connecticut if they so choose.
Lawmakers are considering a bill to add private clubs -- like the VFW, the Knights of Columbus and country clubs -- to the list of places where smoking is banned, the Hartford Courant reports.
"It's not the smoking that bugs us. It's the fact you're trying to tell us what to do. It's not your responsibility. It's my responsibility," Rusty Meek of Manchester, a member of the VFW, Elks, Masons and American Legion, told the Courant. "Let us handle our own business."

Vince Valvo, of The Hartford Club's board of governors, testified before the General Assembly's Public Health Committee.
The Hartford Club has a private smoking lounge that is equipped with separate ventilation, Valvo said, and no members, guests or groups who have used the club's banquet facilities have complained about the smoke.
"A private club is not a public institution. It is the closest thing to being a member of basically your home and the activities that happen there are much like your home," Valvo said.
Restaurants and bars have been smoke-free since 2003, when the state Legislature banned smoking. That law exempted the state's two tribal casinos and private clubs.
Supporters of the new bill told the Courant that the legislation would protect employees of private clubs from second-hand smoke.
The Public Health Committee will decide on the bill.