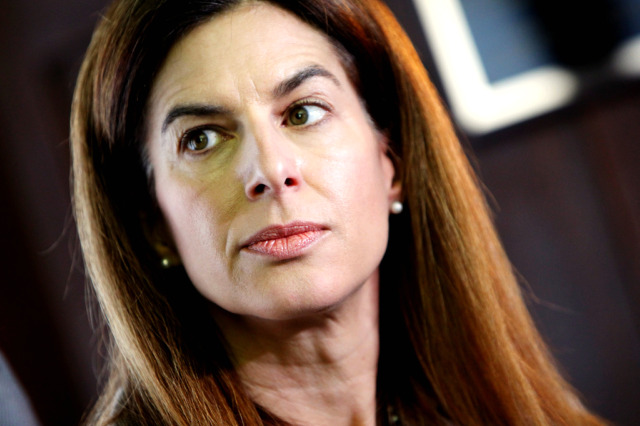 Secretary of the State Susan Bysiewicz will not run for office this year.
She started out the campaign season as a candidate for governor, but dropped out of that race to run for Attorney General when Richard Blumenthal decided to run for Senate rather than AG.
A blog posting set in motion the downfall of Bysiewicz's race for AG.
It posed the question of whether she met the 10-year requirement to hold the position. She effectively sued her own office to prove she was eligible.
She won the first case, but the state Republican party appealed.
On Tuesday, the judge delivered the ruling. She lost that case.
"While I'm obviously disappointed by the Supreme Courts ruling, I respect their decision," she said. "And while, I'm extremely grateful and honored by the outpouring of support and encouragement that I've received, I will not be a candidate for any office in 2010."
While Bysiewicz's name will not be on the ballot, she said she will spend "every single moment" she can working for Democrats who are running this fall.
"Make no mistake about it, my commitment to the principles and ideals of the Democrat party will never waver," she said. "It's been a great honor to serve the citizens of Connecticut for the past 12 years as Secretary of the State and I am tremendously grateful for all of your support."
In her statement, it does not appear that she is shutting the door on politics.
"Your friendship has meant the world to me and I look forward to continuing our fight for the values we all share in the days and months ahead," she said.