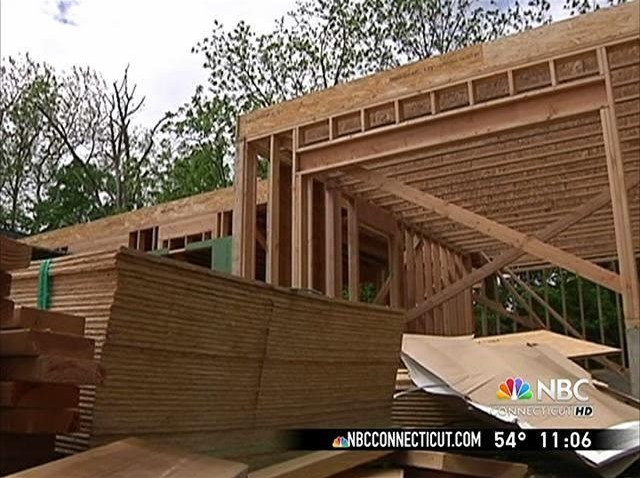 When Extreme Makeover passed over Mary Caruso's application for home improvements, not once, but twice, the community of North Branford stepped in to make the makeover happen.
Suzie Monaco is the force behind it. She wanted to help her friend and her friend's two daughters who suffer from a rare degenerative disease.
Monaco started the Open Your Heart Foundation and began asking around for donations to make the makeover possible. The group raised roughly $50,000 and received help from hundreds of volunteers.
"It's a very close-knit community, family people who put themselves out there, for anything. You just have to ask," Monaco said.
This fall, construction will begin on a new family room, fitness room garage and an elevator.
The girls are thrilled about what the community is doing for them.
"I'm excited about the garage because I don't like getting out of the car in the rain," Caruso's daughter, Alex Bode, said.
"Not only will it be the perfect spot for me to focus, but I don't have to worry about people coming in and judging me on how I work out," Sam Bode said.
Along with the home improvements, Caruso's family has gained friends.
"We've made a lot of friends and connected with a lot of people in town since the diagnosis It's been nothing but support financially, emotionally. It's really what keeps you going when you have a somewhat challenged journey ahead of you," Caruso said.