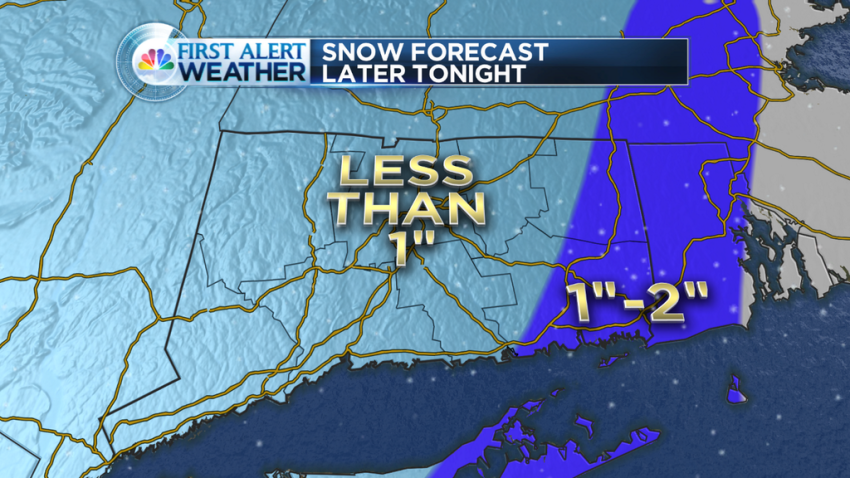 A huge ocean storm bringing blizzard conditions to Cape Cod will just miss us, but could bring up to 3 inches of snow in the eastern part of the state and flurries to the west Tuesday night into Wednesday morning.
The storm will be accompanied by gusts of up to 40 mph, and wind chill advisories have been posted statewide for Wednesday.
Connecticut will receive fringe effects from the "monster storm," which will directly hit Cape Cod and eastern Maine.
Snow will develop overnight Tuesday into Wednesday. Most of the state will recieve flurries, but accumulations of 1 to 2 inches are possible, especially in eastern and southeastern Connecticut.
We'll continue to see cooler temperatures over the next couple days, which will become milder later in the week and could approach 60 on Monday.
SEE IT, SHARE IT
When you see snow, snap a photo and send it to us. Email it to us at shareit@nbcconnecticut.com or upload it here.