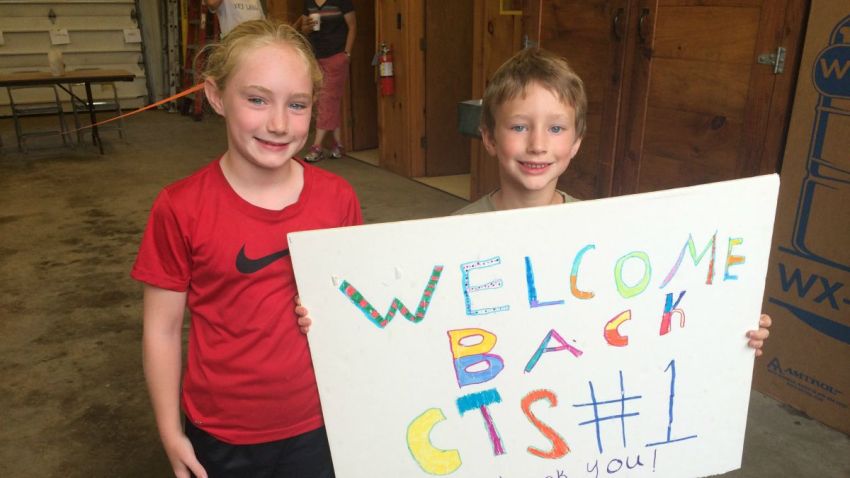 Several Connecticut firefighters have returned home after fighting wildfires in Northern California.
The 20-member crew stationed in Denny, California included 10 employees of the state Department of Energy and Environmental Protection and 10 private-sector firefighters. They spent 17 days fighting the 43,000 acre fire.
On Friday, families held "welcome home" signs, pom-poms and cameras as they waited at the Department of Energy and Environmental Protection headquarters in Marlborough in anxious anticipation for their loved-ones to arrive.
Lt. Governor Nancy Wyman was also there to greet the crew.
When the busload of firefighters arrived around 10:20 a.m., loved-ones greeted them with cheering, hugs and kisses.
Crew members said they're glad to be home.
"It was very hard. A lot of people got sick, coughing, had to stop on the side of the road. It was tough, but we got through it and it was a great time," David Ganter, a firefighter from Hampton, said.
Richard Scalora, a Berlin firefighter, was happy to see his family and said he's just trying to get back into his routine.
Some firefighters will have to head to another fire near Clarkia, Idaho in the coming days.