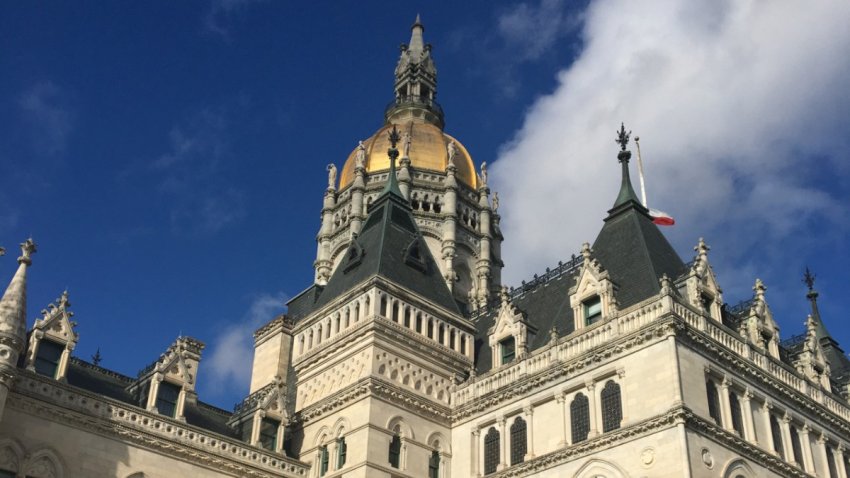 Connecticut Gov. Ned Lamont announced Monday his new two-year budget plan will include the state's first personal income tax rate reduction since 1996, one of several tax relief proposals he will officially unveil to the General Assembly on Wednesday.
The proposed rate changes are predicted to benefit about 1.1 million of the state's 1.7 million tax filers, according to the Democrat.
"I want to cut taxes for the middle class," Lamont said in a written statement. He said the state is in better fiscal shape compared to when he first took office four years ago and can now afford to reduce tax rates.
Connecticut's personal income tax has seven tax brackets, with rates ranging from 3% to 6.99%. The rates are marginal, affecting income up to a certain amount. Currently, a single filer pays a 3% tax on their first $10,000 of adjusted gross income and a 5% tax on income up to $50,000. Under Lamont's plan, the 3% percent rate would be permanently lowered to 2% beginning with the 2024 income year, while the 5% rate would drop to 4.5%.
For married couples filing jointly, the new 2% rate would apply to their first $20,000 of adjusted gross income and the 4.5% rate would apply to income up to $100,000.
Lamont estimated some joint filers could save almost $600 and some single filers could save nearly $300, depending on their adjusted gross income.
Lamont and state lawmakers, both the majority Democrats and minority Republicans, are taking steps during this year's legislative session to make Connecticut more affordable. Proposals include establishing special electric rates for low-income residents and scrapping Lamont's recently enacted highway use fee for heavy trucks to help fund transportation projects.
Republican legislators appeared to welcome Lamont's proposal, signaling they might be willing to work with the Democrat on tax changes this session.
"I eagerly await to see the additional budget details the governor will unveil this week," said Rep. Holly Cheeseman, the top House Republican on the legislature's tax-writing committee. "We have continually said that the working families of Connecticut deserve some sort of tax relief amidst the high inflation they are facing."
Lamont has already announced plans to permanently increase the state's refundable state income tax credit for low-to-moderate-income working individuals and fully restore the "pass-through entity tax credit" that helps business owners avoid the federal government's $10,000 cap on state and local tax deductions.
The governor is scheduled to address a joint session of the General Assembly Wednesday at noon.
Copyright AP - Associated Press