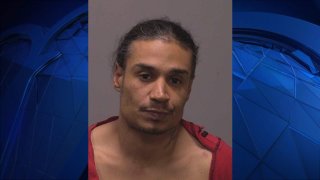 New Haven police have arrested a man who is accused of kidnapping a woman early Tuesday morning.
Police said they responded to reports of a fight outside a residence in an apartment complex on Quinnipiac Avenue, between Warwick Street and Judith Terrace, around 1:30 p.m. Tuesday and found several people arguing, but no fights.
The officers stayed at the scene until everyone involved left or went home, police said.
Around 3 a.m., officers returned after receiving a 911 call about people fighting again and aone man who was involved in the earlier incident returning with a gun and knife and abducting a 38-year-old woman.
While searching for the victim, the suspect and the minivan he was driving, police broadcast descriptions to other law enforcement agencies and patrol officers stopped 34-year-old Luis Xavier Rivera, of New Haven, at Spring Street and Howard Avenue, police said.
The woman was not injured, according to authorities.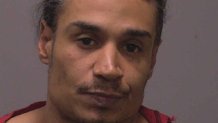 Rivera was taken into custody and investigators said they found a large knife and a BB gun that had been modified to resemble an AK-47 assault rifle with high-capacity ammunition magazine.
Rivera is facing charges including kidnapping first degree with a firearm, weapon in a motor vehicle, carrying a dangerous weapon and threatening.
His bond was set at $250,000. Rivera was held at the New Haven Police Department Union Avenue Detention Center and was later transferred to an arraignment hearing at New Haven Superior Court on Tuesday.