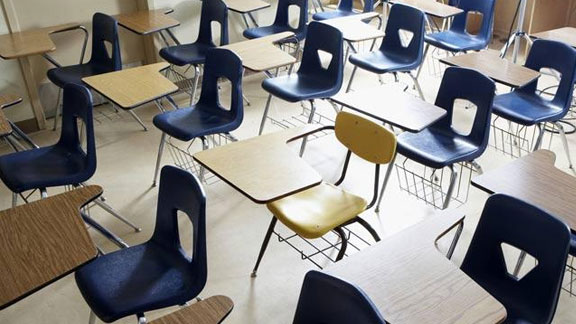 Upset that the Mayor Sebastian Giuliano, the mayor of Middletown, ordered a plainclothes cop to sit in the school board office, the chairman of the board has accused the mayor of "foolishness."
Police searched two women working in the office on Saturday morning without a warrant, chairman Ted Raczka said.
What he said police had was a document signed by the mayor that expressed the city council's "intention to investigate" the board's finances.
"We get audited all the time," said Raczka. "Rumors and innuendos are out of control. … This district operates within the law."
Raczka said the two women who were searched are members of the same union local whose leaders last week accused the school board of mishandling money.
Labor disputes with the union led to a proposal from the mayor that the city government take control of positions represented by that union, a proposal opposed by school administrators and rejected last week by city council members.
Mayor Giuliano refuses to comment.
On Tuesday, the school board will consider seeking a court order to expel the cop from the premises if he's still stationed in the office.

Copyright AP - Associated Press