A nor'easter brought down trees and power lines in Connecticut and dumped some snow and sleet on the roads, which led to more than 400 schools and business closing or opening late Tuesday morning.
Emergency crews all across the state were responding to reports of wires and trees down as winds gusted near 50 miles per hour. In some areas the heavy wet snow or sleet helped bring them down.
One UConn student who lives off-campus in Storrs woke to find a branch through her windshield. She said it was still touching power lines and Eversource had to respond.
At one point, there were nearly 9,000 Eversource power outages. Just before 4 p.m., there were 2,200 outages.
The storm brought central and northern Connecticut one to two inches of sleet, but it was a different story for the shoreline and much of eastern Connecticut, where plain rain fell.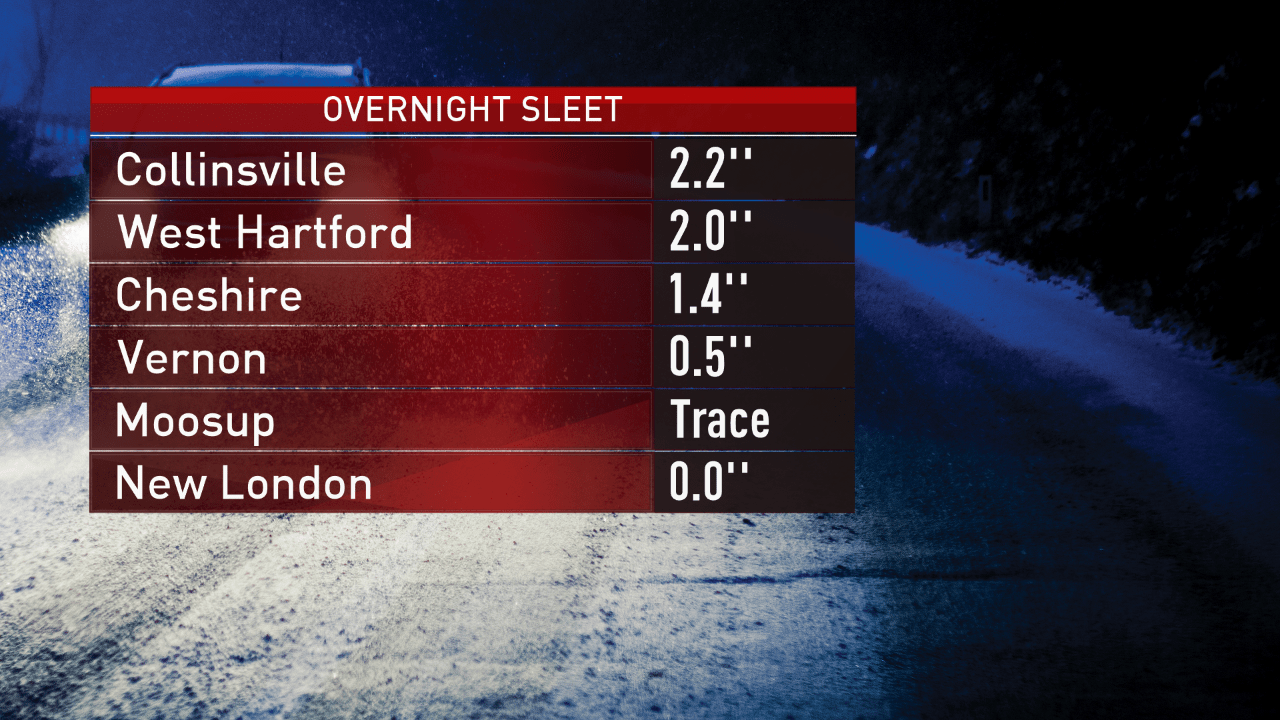 Bradley International Airport reported Tuesday morning they had one canceled arrival and one canceled departure as a result of weather, as well as four delayed arrivals and three delayed departures. Airport officials said some of the issues were due to weather conditions in other parts of the country.
The remnants of the storm will continue today with periods of lighter rain and a steady breeze.
Conditions improve drastically on Wednesday with mostly sunny skies and temperatures in the middle 40s.