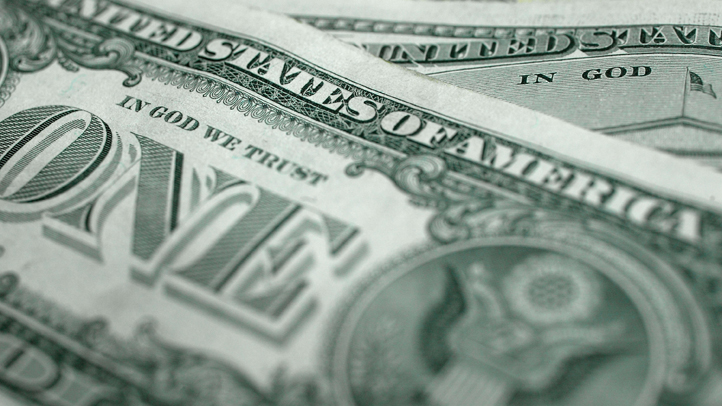 A New Canaan investment adviser has pleaded guilty to running a massive Ponzi scheme that defrauded clients and companies of up to hundreds of millions of dollars. It's the largest white-collar prosecution in the state of Connecticut.
Francisco Illarramendi, 42, of New Canaan, is one of three men charged in the scheme. He pleaded guilty on Monday, according to U.S. Attorney David Fein, and waived his right to indictment
Through Michael Kenwood Group in Stamford, Illarramendi acted as an investment adviser to certain hedge funds.
Things began to go wrong in 2006 when one of the fund lost millions of dollars Illarramendi was investing, officials said.
Rather than tell his investors about the losses, Illarramendi concealed the information and misled investors and creditors to prevent the truth about the losses from being discovered, Fein said.
Between 2006 to February 2011, Illarramendi created fake documents, including a bogus debt instrument and a phony letter purporting to have been issued by an investment bank, as well as a fictitious asset verification letter falsely representing that one of the hedge funds -- the Short Term Liquidity Fund -- had at least $275 million in credits because of outstanding loans, Fein said. Illarramendi and others knew it did not have any such credits, Fein said.
He used money new investors gave him to pay the returns he promised to earlier investors and agreed to pay kickbacks to persons connected with those transactions, Fein said.
In 2010, the SEC sought information and documentation from Illarramendi and the MK Group, which he owned, and served a subpoena for records.
On Jan. 14, 2011, the SEC filed a civil action.
Illarramendi admitted that he agreed to pay Guillen and Horna more than $3 million for fabricating a document and creating false support for $275 million in loans, according to Fein.
On Thursday, special agents from the New Haven and Miami Divisions of the FBI arrested Juan Carlos Guillen Zerpa, a 43-year-old accountant and a citizen of Venezuela, and Juan Carlos Horna Napolitano, a 40-year-old Venezuelan citizen living in Pembroke Pines, Florida, in Florida on federal criminal complaints charging them with conspiracy to obstruct justice, among other charges.
While this might seem insignificant compared to Bernie Madoff's Ponzi scheme that defrauded clients of billions, this is the largest white-collar prosecution for the local U.S. Attorney's Office.
"This investigation has revealed that Francisco Illarramendi operated a massive Ponzi scheme that has defrauded foreign investors of hundreds of millions of dollars," Fein said. "While the precise dollar losses will not be known for some time, based on this fast-moving investigation, we believe this case represents the largest white-collar prosecution ever brought by this office. I want to commend the FBI and the SEC for their forceful pursuit of this fraud, and for their partnership in the Connecticut Securities, Commodities and Investor Fraud Task Force, which is actively investigating this and other financial fraud schemes."
Illarramendi could be sentences to up to 70 years in prison, plus fines, restitution for the full amount of the losses suffered by investors and creditors, and forfeiture of assets.
Guillen and Horna are each charged with one count of conspiracy and one count of obstruction of an official proceeding. They are both detained.
The Federal Bureau of Investigation and the U.S. Securities and Exchange Commission, Boston Regional Office are investigating.