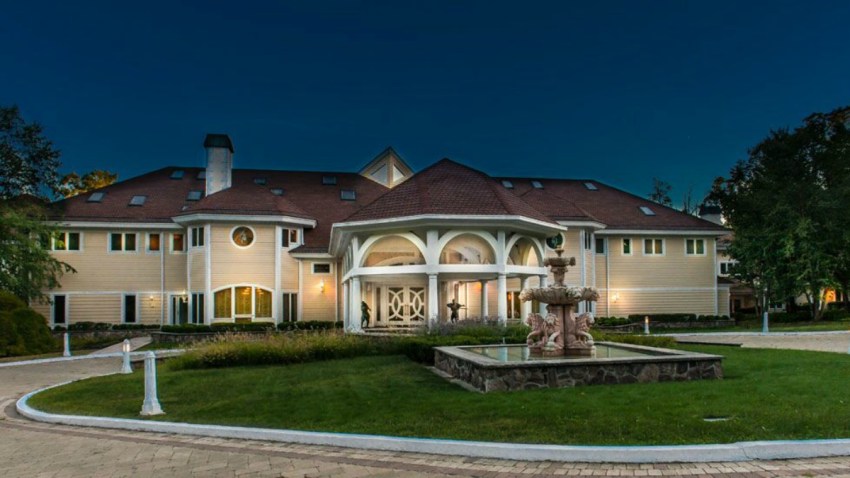 If you've ever wanted to live like a rapper (and can afford to), you can buy 50 Cent's house in Farmington, Connecticut which is on sale at a deep discount.
If you can't afford it, take a look at our slideshow.
50 Cent, whose given name is Curtis Jackson III, has been trying to sell his 50,000-square-foot mansion on Poplar Hill Drive for several years, and the price is going down again. Over the summer, the rapper was ordered to pay $2 million in a sex-tape lawsuit and declared bankruptcy shortly after.
He bought the 21-bedroom house once owned by Mike Tyson for $4.1 million, saying it has a "Miami Vice" feel, then spent $6 million on renovations and repairs. He's now selling it for $8.5 million.
The house has 25 bathrooms, an indoor pool and hot tub, a nightclub, several game rooms and a full gym, a recording studio, a home theater, a pool, a grotto, a basketball court, guesthouses and an approved helicopter landing.
The house was initially listed for $18.5 million, then the price dropped to $14.5 million in 2009 as 50 Cent said he was tired of the two-hour commute to New York City and wanted to downsize.
In 2011, the price of the listing fell again to $9.9 million.
Last month, the rapper was in bankruptcy court, and court filings say he pays $72,000 per month to maintain the house.