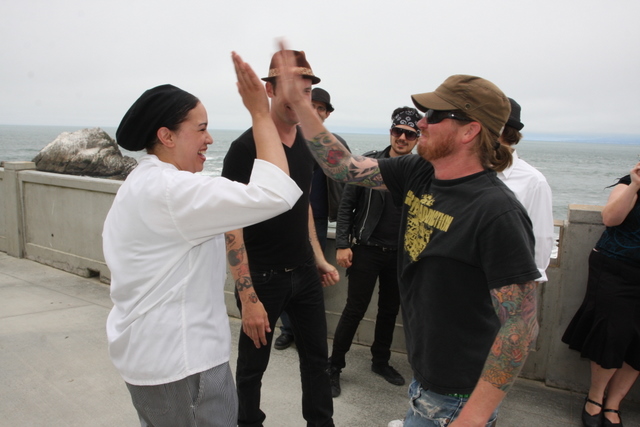 Temperatures are on the increase as the weekend approaches and records will be in jeopardy come this weekend.
Clouds will dominate today, though some sunshine has been observed in eastern Connecticut. Temperatures will be similar to, if not a few notches above, yesterday. That means upper 40s.
Mostly cloudy skies stick around tomorrow, but there can also be some sprinkles. All in all, it will be a dry but gloomy day. Highs will be in the lower and middle 50s.
Finally, by Friday, there should be more of a balance of sunshine and clouds. As a result, temperatures will be in the middle to upper 50s.
Saturday looks splendid. High pressure takes comment and that yields a mostly sunny sky. Temperatures will rise into the upper 50s.
Early October-like weather arrives Sunday. Clouds will mix with sunshine, and temperatures could skyrocket. Middle 60s are possible! The amount of sunshine is really key to how high temperatures go on Sunday.
Also, there are indications of a backdoor cold front sneaking in from the north. First Alert forecasters aren't certain how far south it will make it, but it's something to keep a close eye on. Should it move through Connecticut, temperatures may not even hit 60 degrees.
Even though wet weather arrives on Monday, temperatures could still break records. Lower 60s are in the forecast, so while it won't be pleasant, it will still be warm.
Clearing should occur by some point on Tuesday, though it will be windy and temperatures will "only" be in the middle and upper 40s.
Connecticut ski areas have largely not been making snow in the small windows of opportunity this month, though Woodbury has made snow on several occasions.
(function(d, s, id) { var js, fjs = d.getElementsByTagName(s)[0]; if (d.getElementById(id)) return; js = d.createElement(s); js.id = id; js.src = "//connect.facebook.net/en_US/sdk.js#xfbml=1&version=v2.3"; fjs.parentNode.insertBefore(js, fjs);}(document, 'script', 'facebook-jssdk'));