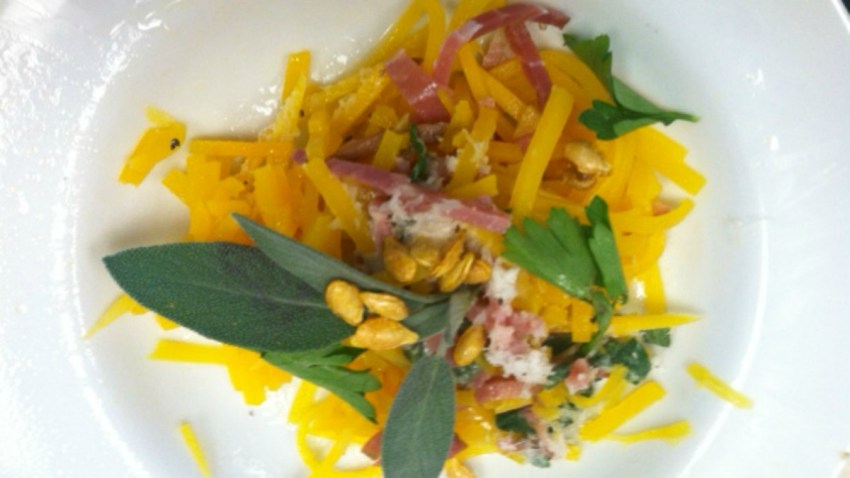 Ingredients:
1 Butternut Squash-peeled, seeded
4 Tbsp. Butter
2 tsp. Fresh Sage-chopped\
¾ Cup Fresh Parmesan-finely grated
½ Cup Prosciutto Ham-julienned finely
As Needed Water
To Taste Salt and Black Pepper
Directions:
Shred the butternut squash into about 2-3" long fine noodles using a mandoline.
Place in a wide saute pan.
Add enough water to come less than halfway up the height of the noodles.
Cover and steam over high heat for about 3 minutes or until barely tender.
If there is extra water, gently drain or continue to cook over high heat to evaporate the water.
Add the butter, sage, Parmesan and proscuitto, gently tossing so as to not to break up the "noodles".
Season to taste with salt and pepper if necessary.Enjoy!
serves 4