The 11 p.m. update by the National Hurricane Center had parts of New England in the cone of concern as Tropical Storm Henri tracks north over the weekend, but showed the storm pulling away from Connecticut.
Earlier in the day models were showing Connecticut in the cone of concern.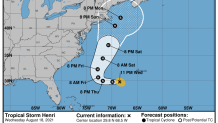 Henri is currently a tropical storm, but forecast to become a hurricane by the end of the week. Impacts are possible in Connecticut over the weekend and early next week.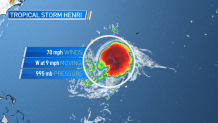 Given the track of the storm, Connecticut would be on the wetter side of the storm but there is still a lot of disagreement among models in terms of how much rain we can expect.
Right now there is a low chance for tropical storm force winds.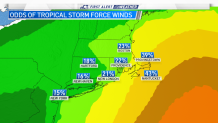 This is a developing story and the NBC Connecticut First Alert Weather team will continue to provide updates throughout the week.