Bob Maxon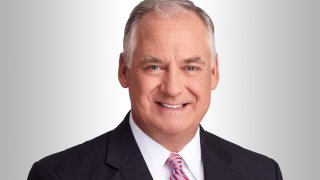 Bob Maxon is the weekday morning meteorologist on NBC Connecticut News Today from 4:30 to 7 a.m. and through the Today Show. He's been with NBC Connecticut since August 1995.
He grew up in Oswego, New York, and graduated from Cornell University with a Bachelor of Science degree in Meteorology.
Bob has forecasted the weather throughout the northeast. In 1987, he worked for Cable News Center 7 in Ithaca, New York, before making the transition to Binghamton, New York, to work at WMGC in 1988. Between 1989 and 1995, Bob gained most of his experience working for WMUR in Manchester, New Hampshire.
Bob has been awarded the "Seal of Approval" from The American Meteorological Society for weather forecasting and broadcasting.
During his tenure as a professional meteorologist, Bob has covered many of the major storms that have struck the northeast including Hurricane Bob in 1991, the Great Winter Storm of '93, the Blizzard of '96, the amazing President's Day Blizzard of 2003, Irene and Sandy, as well as the blizzard of February 2013.
Bob volunteers his time to raise important money for the American Cancer Society, the March of Dimes, Special Olympics, American Heart Association, and FAVARH.
Bob lives in Simsbury with his wife, Jacqui, their two daughters, Katy and Marleigh and their dogs, Atticus and Louie.