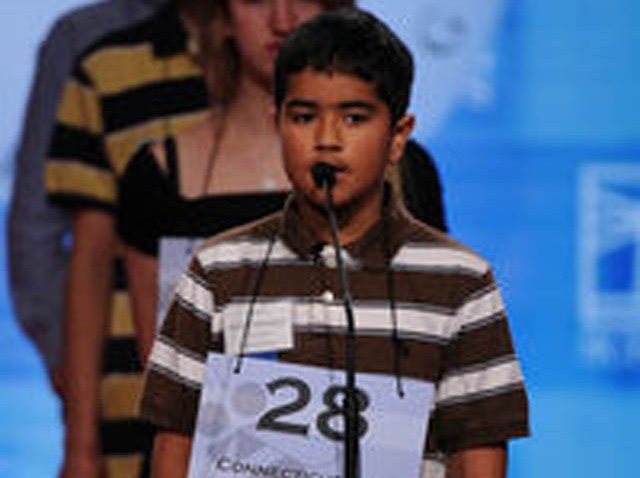 Rahul Malayappan, a 10-year-old sixth grader from Danbury, plays violin, baseball and chess, and spells better than most adults. That's why he made it to the fourth round of the Scripps National Spelling Bee.
Things were going so well until the word paracusia came up. The preteen master of orthography came very close to moving on, but spelled it with an extra letter "paracousia." It means any deficiency in the sense of hearing.
He correctly spelled sequitur in the second round and "shrieval" in the third round, which means "of or relating to a sheriff."
The Connecticut Post sponsored Malayappan. He is a Broadview Middle School student, according to the Danbury News-Times, and is making his third appearance at the competition.
"This year, we feel a strange sense of calmness and feel blessed to be here three times in a row before Rahul has hit his 11th birthday," his family wrote in his personal blog.
He is one of four students from Connecticut to compete.
Alisha David- Lukas, 13, is an eighth grade student at Broadview, Henry Jin, 13, is from Branford and attends Walsh Intermediate School, and Christo Popham, 10, is a fifth grade student from Old Greenwich School.

On Wednesday, competitors took a computerized test and spelled 50 words. On Thursday, the students competed in front of the microphone to spell words that are spoken to them.
Immediately after that, bee officials determined semifinalists based on the points earned.
No more than 50 spellers were named in the semis. The championship happens on Friday.