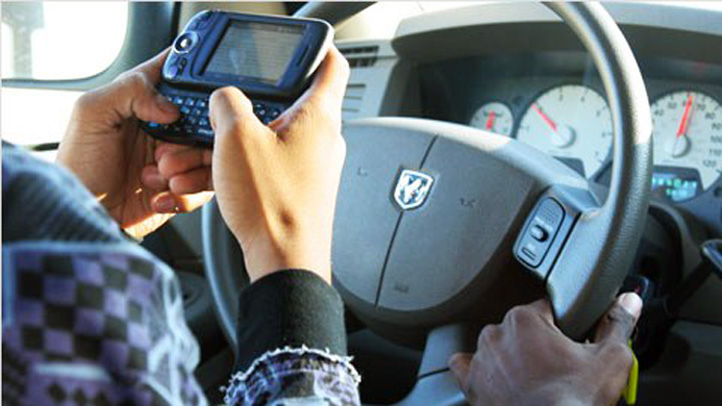 Since she was Mayor of East Hartford, Melody Currey has called for a way to crack down on bad drivers whose licenses have been suspended over and over again. Now that she leads the DMV, she is trying to do something about it.
In her city of East Hartford, residents complained that a driver who had been convicted at least 10 times was still allowed to remain on the road, the Hartford Courant reported at the time.
One issue is that state law did not allow the DMV to suspend or revoke his license, or the licenses of several people in the same circumstances, officials said.
For the next six weeks, the Dept. of Motor Vehicles will conduct a study and review driving records of those with multiple suspensions and violations to determine whether changing laws and regulations would help cut down on the number of violators.
"As a new Commissioner at DMV, this is an issue I think we need to look at closely," Currey said. "We need to determine if DMV can do more."
Drivers can be suspended after a court conviction for a driving offense that mandates suspension or for failing to appear in court on a motor vehicle-related charge and a judge could order a suspension as a condition of bail or probation, Currey said.
If a driver is suspended twice in four years, the DMV could impose a 30-day suspension, Currey said, and drivers with 10 points on their licenses are issued 30-day suspensions.
But a law enacted 16 years ago seems to contribute to keeping drivers with a history of violations on the road. It allows drivers to mail in payments and makes it more difficult for the point system to issue suspensions to habitual offenders.
The language, Currey said, is: "No points shall be assessed for an infraction or any violation specified in subsection (b) of section 51-164n for which the person sends payment of the fine and any additional fees or costs established for such infraction or violation to the Centralized Infractions Bureau in accordance with the provisions of subsection (c) of section 51-164n."
The drivers might be required to attend operator retraining classes, possibly several times, but might not have any points on their driving histories, Currey said.
In the state of Connecticut, about 130,000 license holders, about 3 percent of licensed drivers in the state, are under suspension for various reasons.